Posted by developer@moustacherepublic.com BigCommerce on 2nd Aug 2021
What is Goldwell BondPro+?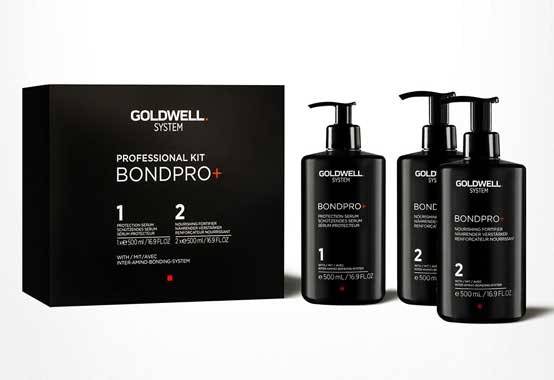 More than just an upgrade, Goldwell's BondPro+ treatment system is designed with and for Goldwell colour services. This treatment prevents damage from hair lightening, alkaline colouring, and re-texturizing services (perms), and adds moisture for healthier, shinier hair that is strong and replenished. It works in cooperation with Goldwell products for ultimate protection.
BondPro+ Inter-Amino-Bonding-System is a 2 Step process. Your Stylist will mix the BondPro Protection Serum in with the colour/lightener/re-texturizing solution to protect your hair during those services, then will apply the BondPro Nourishing Fortifier as a conditioning treatment after. *BondPro+ can also be done as a stand alone service.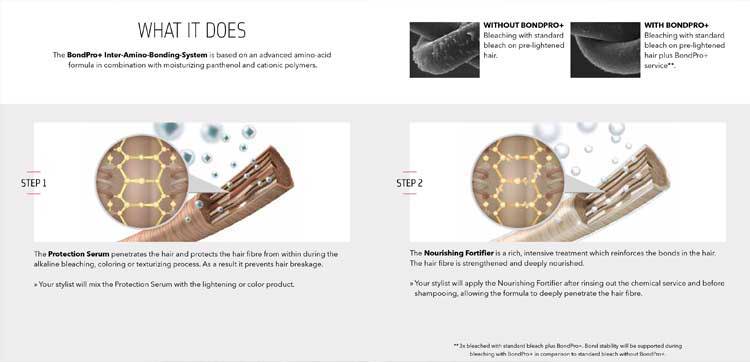 Why you will love Goldwell Bond Pro+
BondPro Protection Serum penetrates and strengthens the hair fiber from within, thus preventing breakage.
BondPro Nourishing Fortifier reinforces and supports the bonds in your hair, leaving it looking and feeling significantly healthier, revitalized, and deeply nourished.
BondPro is also a great addition to your perm service to help keep your hair healthy.
Because BondPro leaves your hair healthier and deeply nourished it can also extend the lifetime of your colour. The healthier your hair is – the longer your colour will last!
What's the difference between Olaplex and BondPro+?
Both are amazing. While Olaplex is the original bond rebuilder that everyone knows about, BondPro is just as good.
While BondPro+ doesn't have any take home treatments yet, we recommend using Goldwell Dualsenses or Kerasilk products that are customized to your individual hair needs. Our stylists can recommend the best products, based on your hair, for the ideal home hair care system.
Read more from Our Blog...