From Optometry to
Hairdressing
We talk with salon owners James Carlisle and Lynden Mason on the evolution of Vivo Hair Salon and how they are revolutionising the hairdressing industry.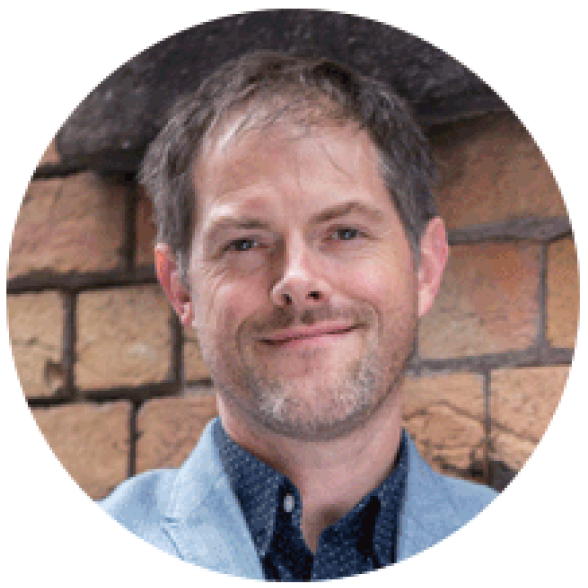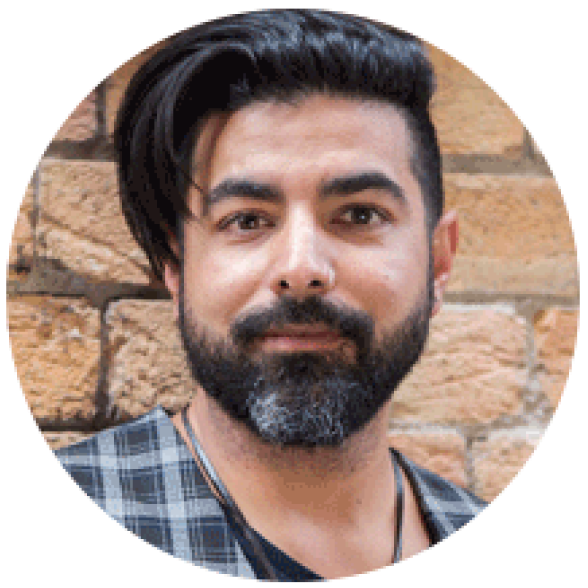 When I meet with Lynden Mason and James Carlisle at the Vivo Support Office, it's immediately clear that the two founders of Vivo Hair & Beauty work as a team. They both listen intently to the questions asked, freely sharing stories from their 12 year partnership and foray into the hair industry.

It's also obvious they love what they do; 'passionate' is a word that peppers our conversation frequently. Their office is an open space - glass walls and an open door mean team members are always welcome. Even calling the headquarters 'The Support Office' is intentional, Lynden explains, "because we are here to support our team of hairstylists. Without them, there is no Vivo". Despite the success story of Vivo, there is an unassuming air about the two directors, perhaps a nod to their humble beginning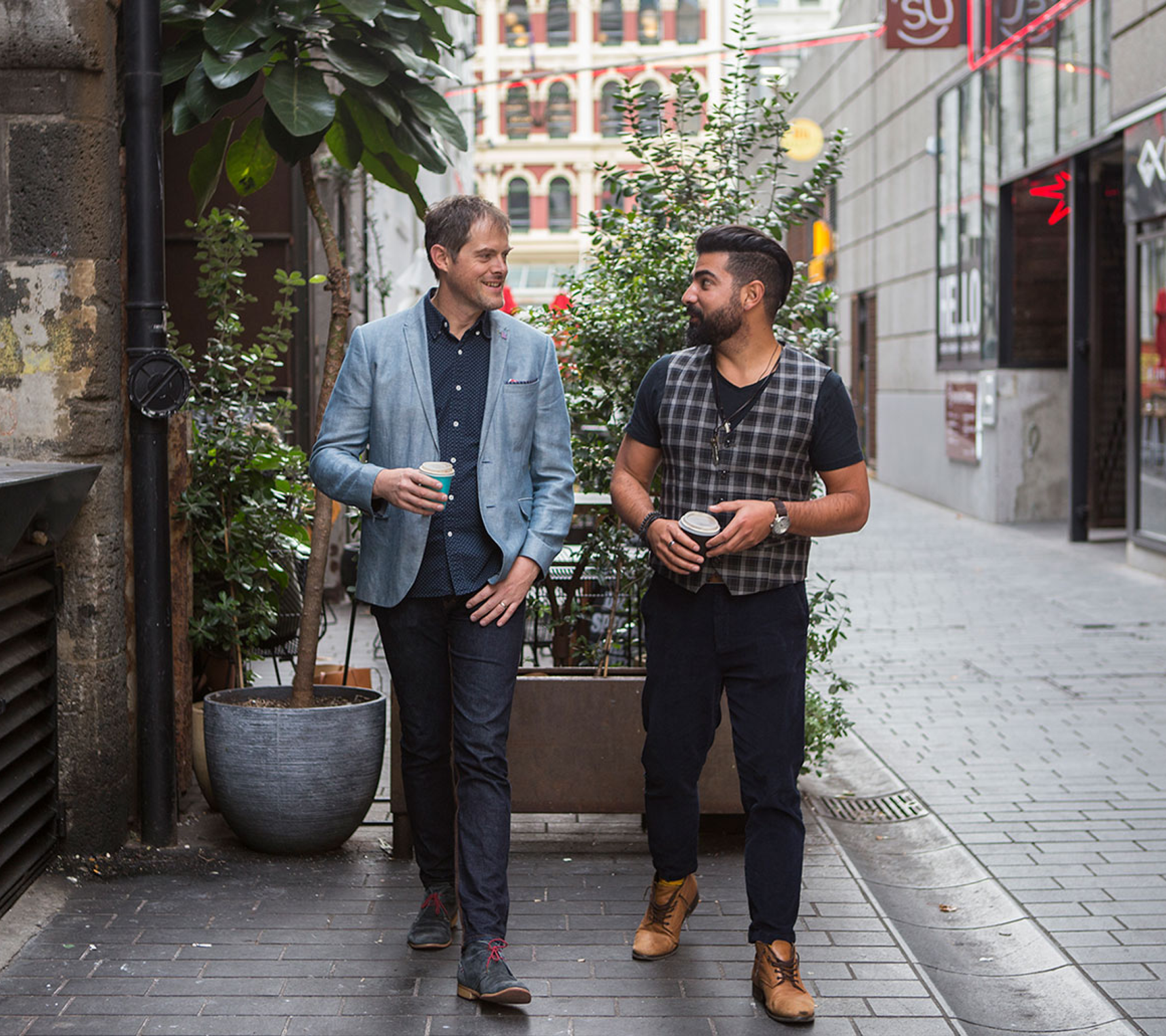 Where We Started...
At just 14 years old James Carlisle left school and got a job at the now historical NZ department store DEKA, before purchasing his first business, a pizza shop, at 18. James realised early that his passion was the business version of a blank canvas, where he could either create or change structures to make operations work more efficiently.
Meanwhile, Lynden was growing up in South Auckland. "I have always had an entrepreneurial spirit" he laughs, describing how he sold knock-off basketball t-shirts out of his car boot at high school. Despite his occasional misadventures, Lynden became a qualified optometrist after finishing high school.
Optometry turned out to be the bridge between their two worlds, with James co-owning an optometry practice with his wife, also an optometrist. James and Lynden kept meeting at various events. "So, was it love at first sight?" I joke. Definitely not, they both laugh. But eventually they discovered a shared love of business, and ultimately went into partnership together.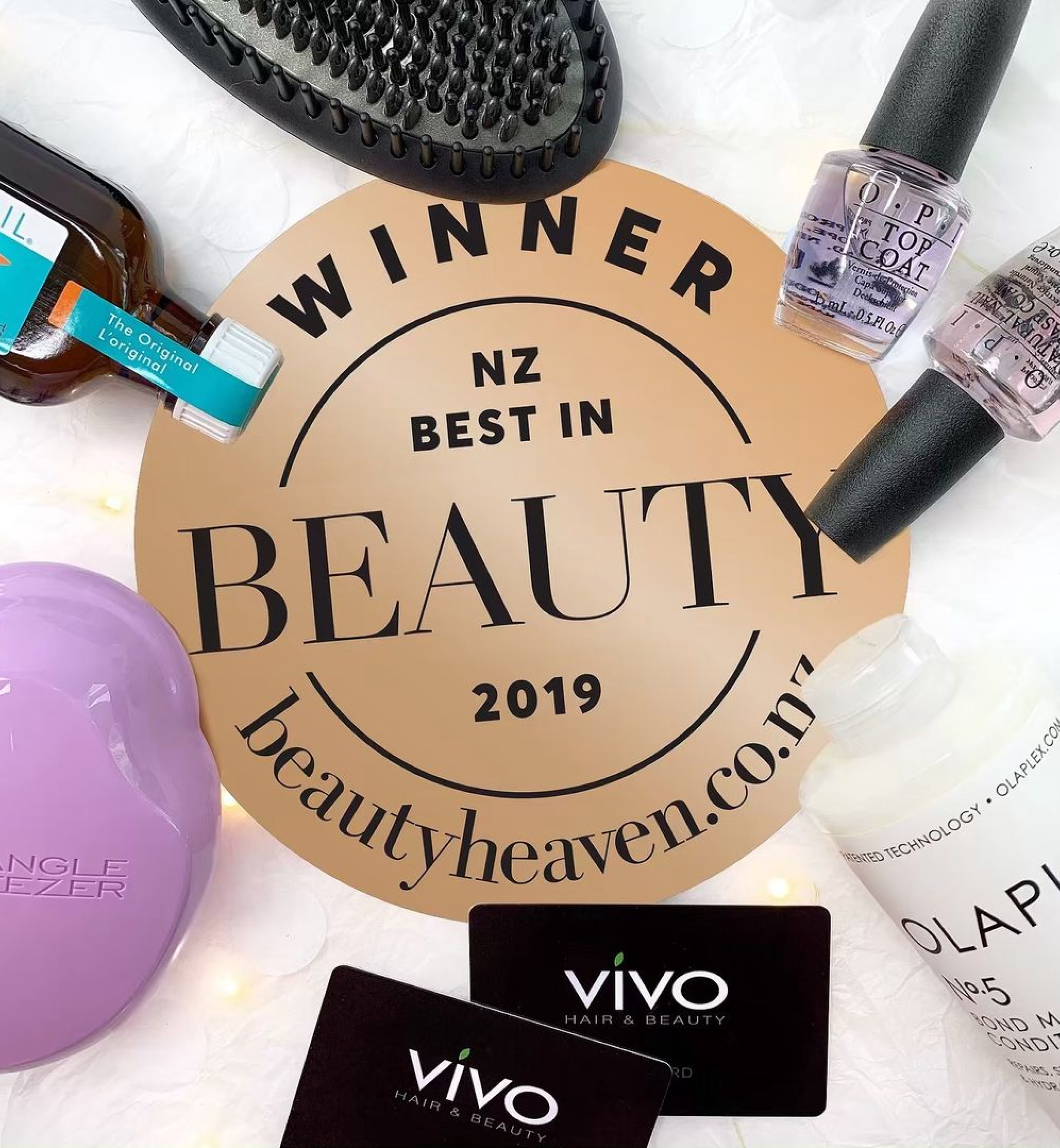 How did optometry
turn into hair and beauty?
Growth and change is a huge driver for us," Lynden says. "We ran out of opportunities to grow our optometry business, so we were looking for a new venture." A business broker convinced them to take a look at a hair salon that was for sale. "We realised that this was going to be the perfect fit for us - our skill set was a great match for an industry that was surprisingly similar to optometry in terms of being all about professional services, but with much more potential". So in 2010 they purchased the business, rebranded it as Vivo Hair Salon, and officially entered the hairdressing trade.
It's obvious why James and Lynden have been at the vanguard of so much change in the hairdressing world. "When we first got into the industry, we were shocked by how many stylists said they were bored and overworked. We wanted to put the fun back into hairdressing - the excitement, the passion, the creativity". They also saw an industry that was unregulated, with huge opportunity to revolutionise it through applying professional standards. At the core of this goal emerged an unprecedented training and education program for Vivo staff. "The cost of the training we do is enormous, but the cost of not doing it is too big t o even contemplate", emphasises James. It's what Vivo have become known for - the quality of training, whether it's in establishing the basics or pushing the boundaries. In turn, this also means staff can confidently stand by the famous Vivo promise 'Hair you love, guaranteed.
As a family run, privately owned company, Vivo employs 650 staff in 80 salons across NZ, with a team of talented regional managers supporting them.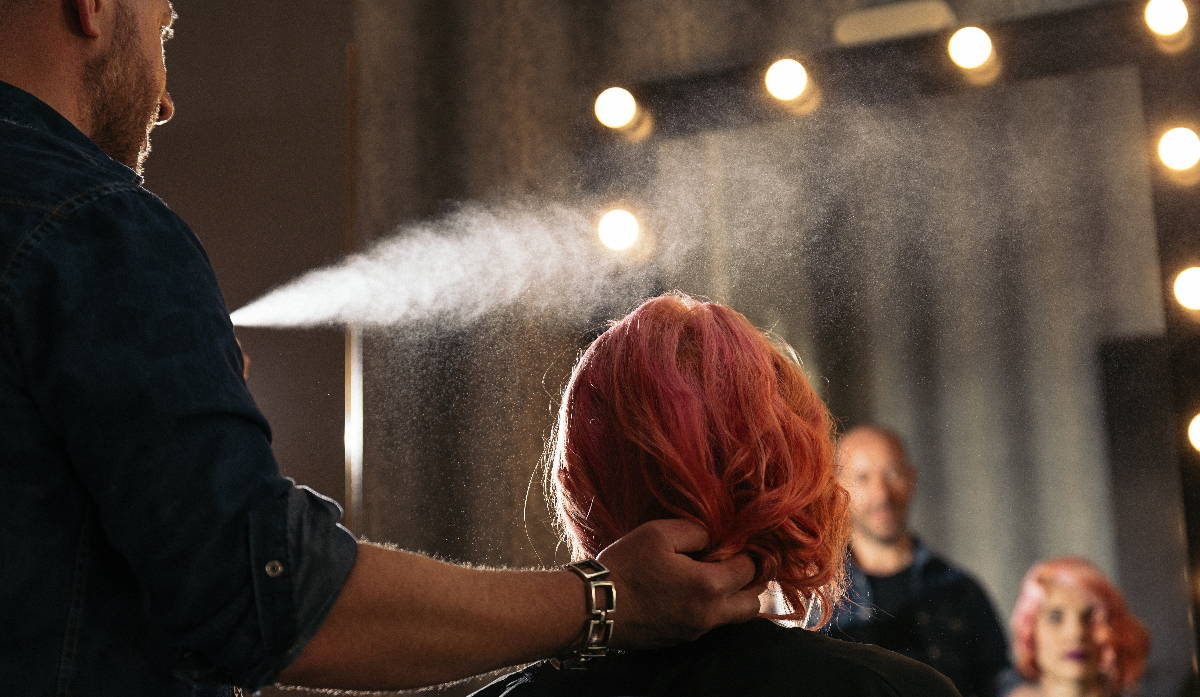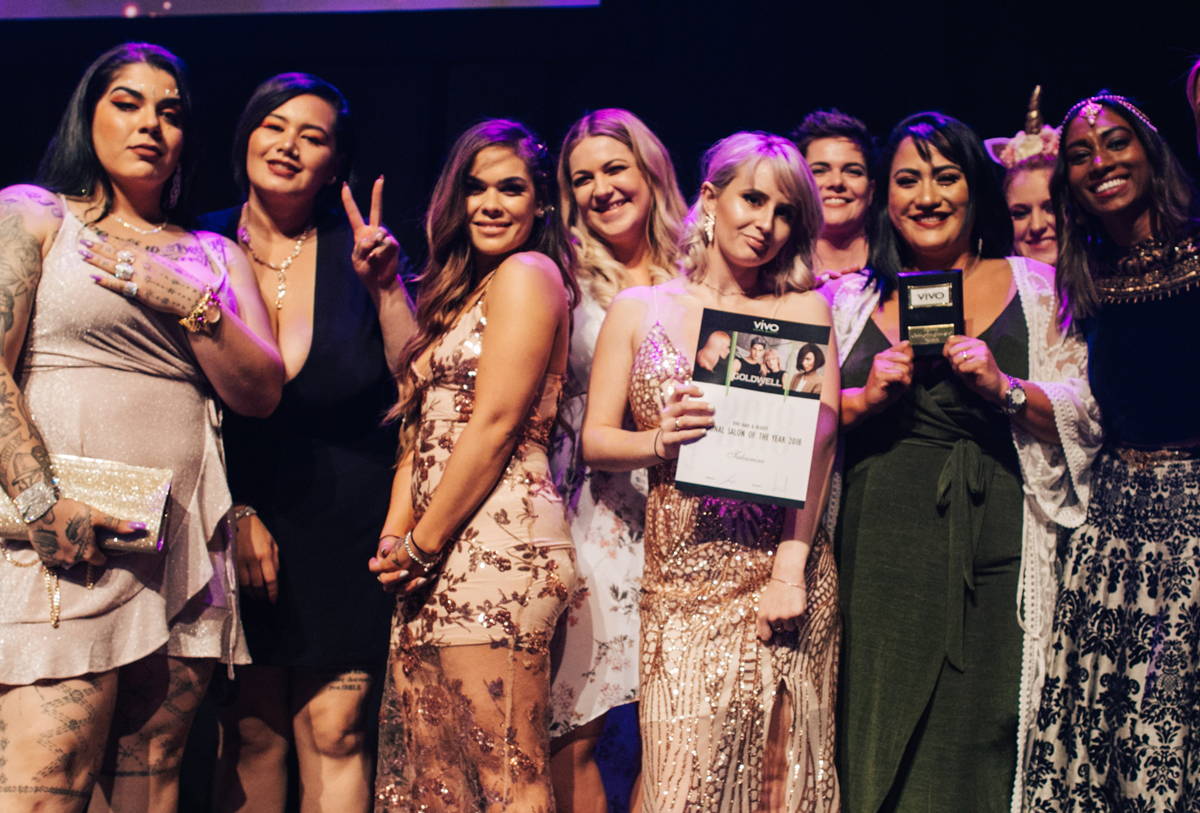 Vivo work hard to ensure standards within the industry continue to be raised. "We are totally committed to the industry, we want hairdressers to be seen by the public as the talented and hard working professionals they are."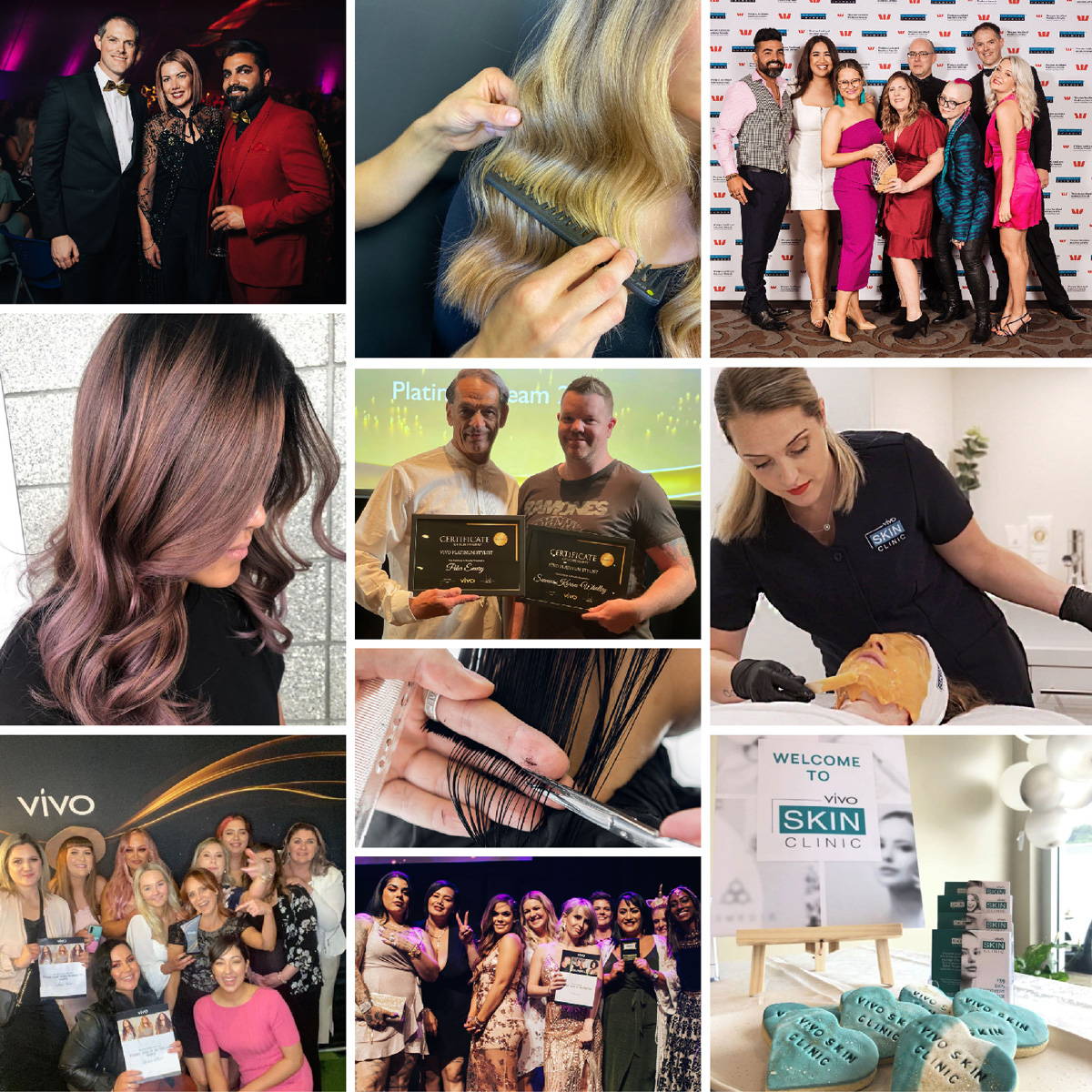 Their instincts were correct, and as a family run, privately owned company, Vivo employs 650 staff in 80 salons across NZ, with a team of talented regional managers supporting them. Core philosophies guide everything they do. One is "think global, act local". "We have a national presence and offer top of the range services from talented stylists, but tailor all of our salons to the local market. What a client wants in a provin cial area might be very different to a client in a big city. Because we are not a franchise, it means we can be flexible in how we do things". However the company values of Grow It, Love It and Own It keep employees on the same page, encouraging staff across the country to engage in delivering excellence, creativity and passion.
I ask James and Lynden what it is that makes coming to work at Vivo so enjoyable for them. James remarks, "It is really incredible to work in an industry where everyday we get to make our clients feel their best. That's behind everything we do at Vivo." Lynden agrees, adding.
Content by Tereze Taber