Posted by developer@moustacherepublic.com BigCommerce on 31st Oct 2021
Kerasilk Smoothing Treatment: Even Vogue said it's incredible!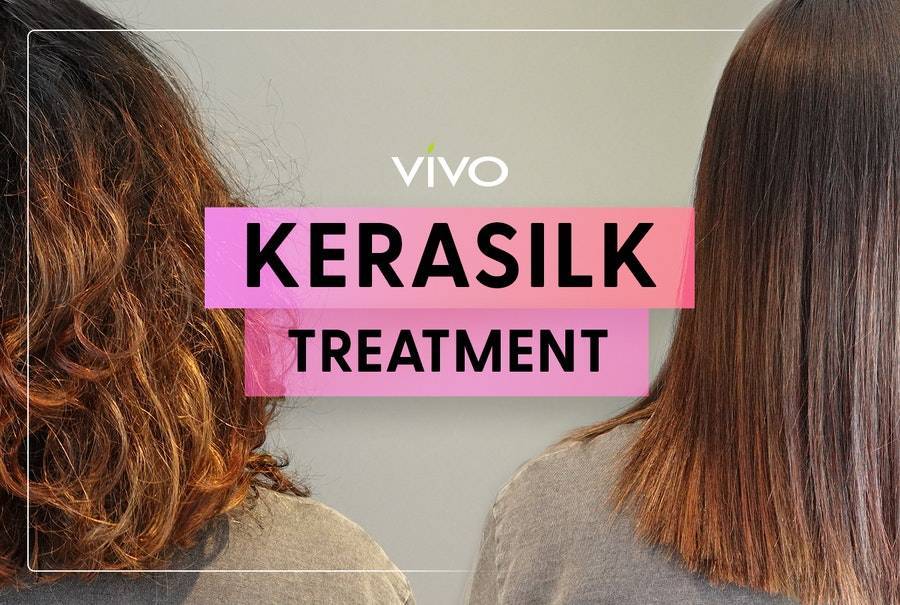 If you're serious about taming the frizz... this Kerasilk Smoothing Treatment is your semi-permanent solution to getting rid of brittle, damaged hair!
This past summer was amazing, right? But what's not so amazing is that it's really not great for our hair. The sun, sand and swimming - those elements all cause damage by burning it and stripping it of moisture (just like our skin). And as for all that fun in the water, you guessed it, also not good. That's because our hair is at its weakest when wet, so is far more prone to breaking.
Ultimately, it's a recipe for untameable, unloveable hair. You know the type. Short frizzy bits where it's snapped, a tonne of conditioner doesn't even take the edge off, and it's too knotty to do anything with it, so you just give up and tie it away. And in the past, the only way to fix this kind of damaged hair was a cut - saying goodbye to all that hard work growing it!
But thankfully there is a way to fall back in love with your locks and it's a personalised in-salon Goldwell Kerasilk Keratin Treatment.
What makes it so great? Here's three fabulous facts to start with:
Keratin repairs the hair from within to create shine and de-frizz it. Want smooth, flowing hair? You'll have it after this.
It makes your hair easier to manage and style. And who doesn't need to spend less time in the morning with the dryer and straighteners? (Does that mean more sleep-ins?) We do still recommend blow-drying after washing - but you'll notice it is easier to achieve the right style much quicker.
It's semi-permanent. So for up to three months you get to keep that beautiful hair on your head. And the next time you do it (which we know you'll want to) - it could last between three to five months.
Keratin is a natural, structural protein that makes the hair strong. But this treatment is extra special because unlike most keratin brands on the market, this one (Goldwell Kerasilk) uses a 100% formaldehyde-free solution. That means it is non-toxic, hypoallergenic and irritation-free. It also preserves the health of your hair long term so in other words - your hair will fall back in love with YOU.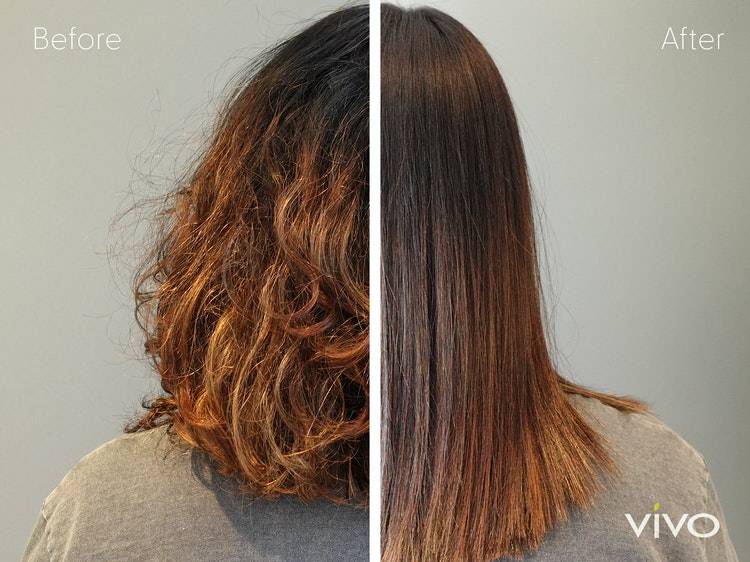 The Right Haircare.
So you may have had a Keratin treatment before (or maybe not) but what makes this one different is that it's not about straightening, it's about smoothing your hair and you can 'touch it' immediately post-treatment. Yup! There's no waiting around for 48 - 72 hours to put it in a bun or even tuck it behind your ears. (You do just need to wait for 48 hours to wash it though). We also recommend the right hair care products to complement the treatment - the Kerasilk products are amazing.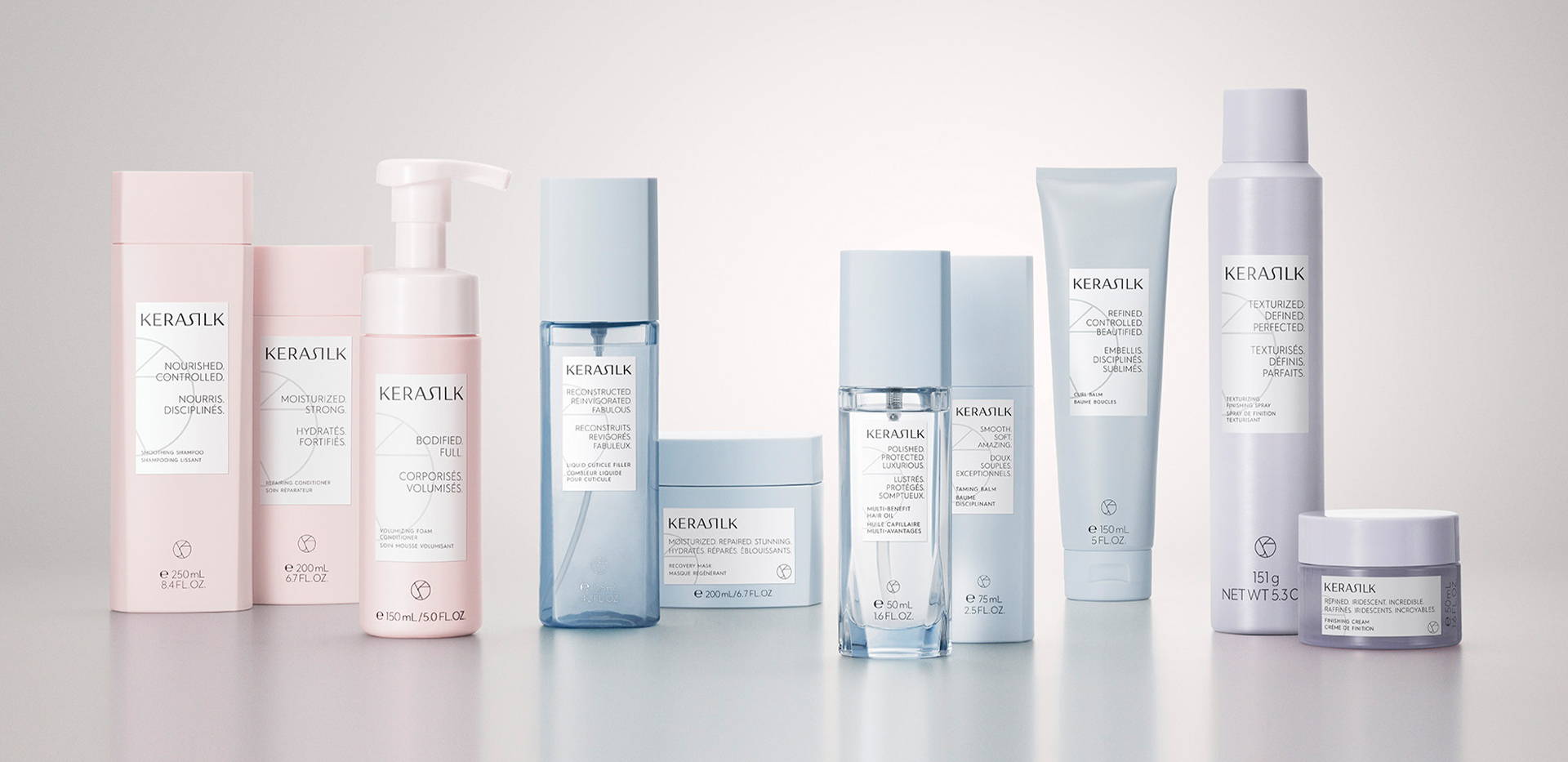 More Reasons To Get Kerasilk
Need any more reasons for what makes this Keratin Kerasilk Treatment a must-have? How about the fact that it helps to waterproof your hair - so you won't have to fear humidity anymore. It's also suitable for all types of hair (thin, thick, dry, oily, curly, wavy, straight or anywhere in between).
This really is one of the best when it comes to hair repair. And you don't have to just take our word for it - Vogue said so too, calling it the salon treatment that gives you 'the smoothest hair of your life, in just one sitting'.
Aside from reducing the time you spend trying to tame your brittle mane, you'll also save on all those products you've been using to get some sense of control back. It's a win-win for your wallet and your morning routine.
So before you do anything else, book with your local Vivo Salon now and give your hair the gift of strength and vibrancy - it's earned it after all your adventures this season.
Want fabulous hair all year round? Keratin is the perfect quarterly treatment to keep that manageability at an all-time high - no matter the weather. Think of it as your way of welcoming in each new season.

Take advantage of our First Visit Kerasilk Package if you haven't tried it at Vivo before!
More Kerasilk Before & Afters by VIVO Stylists: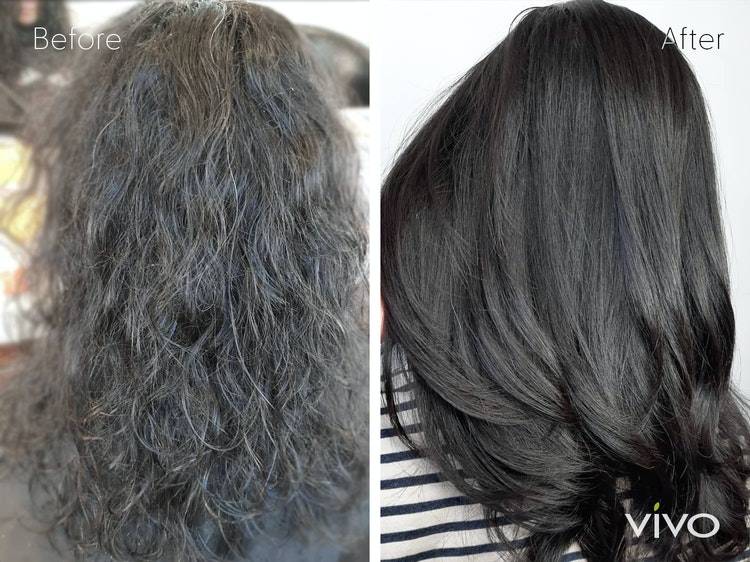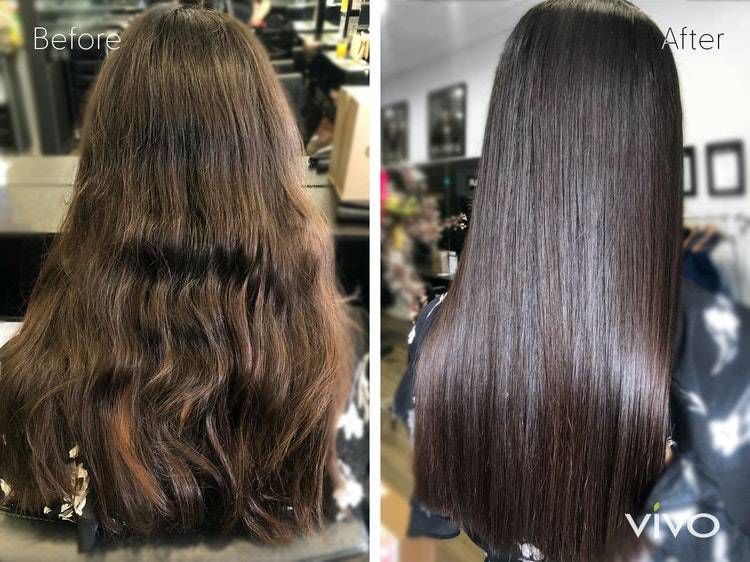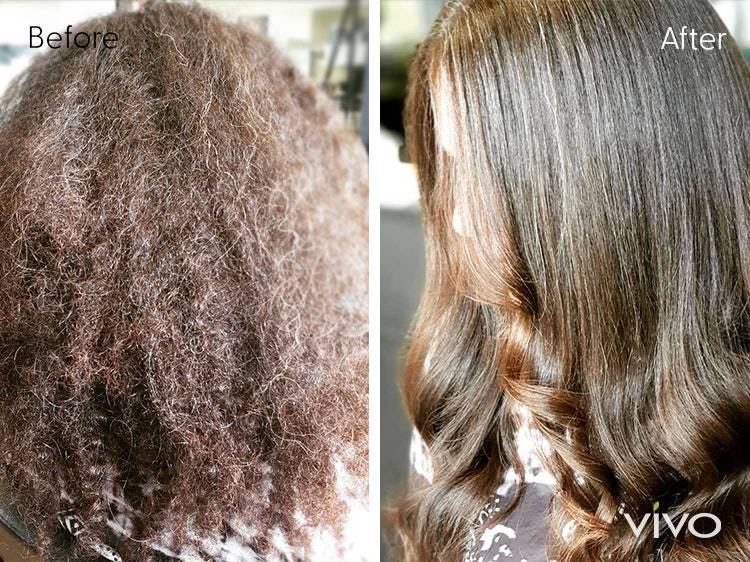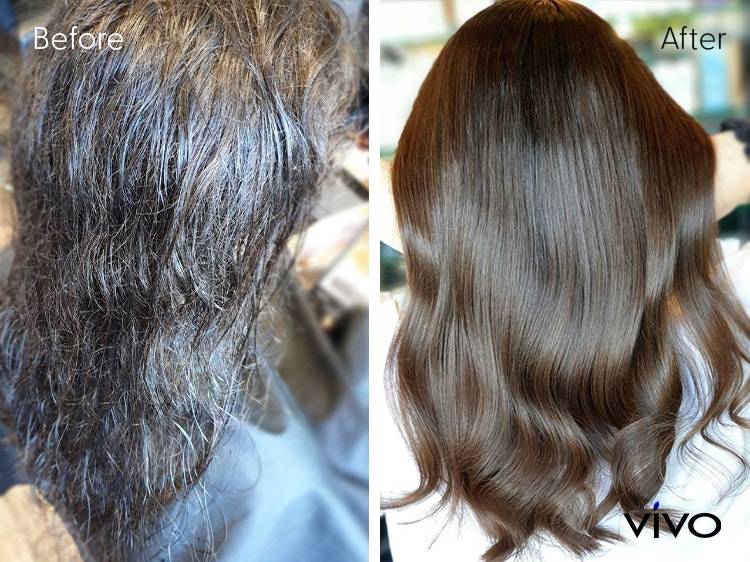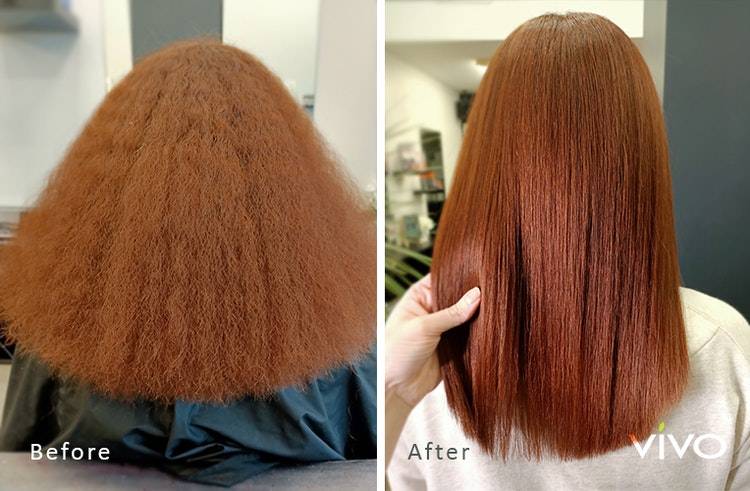 Read more from Our Blog...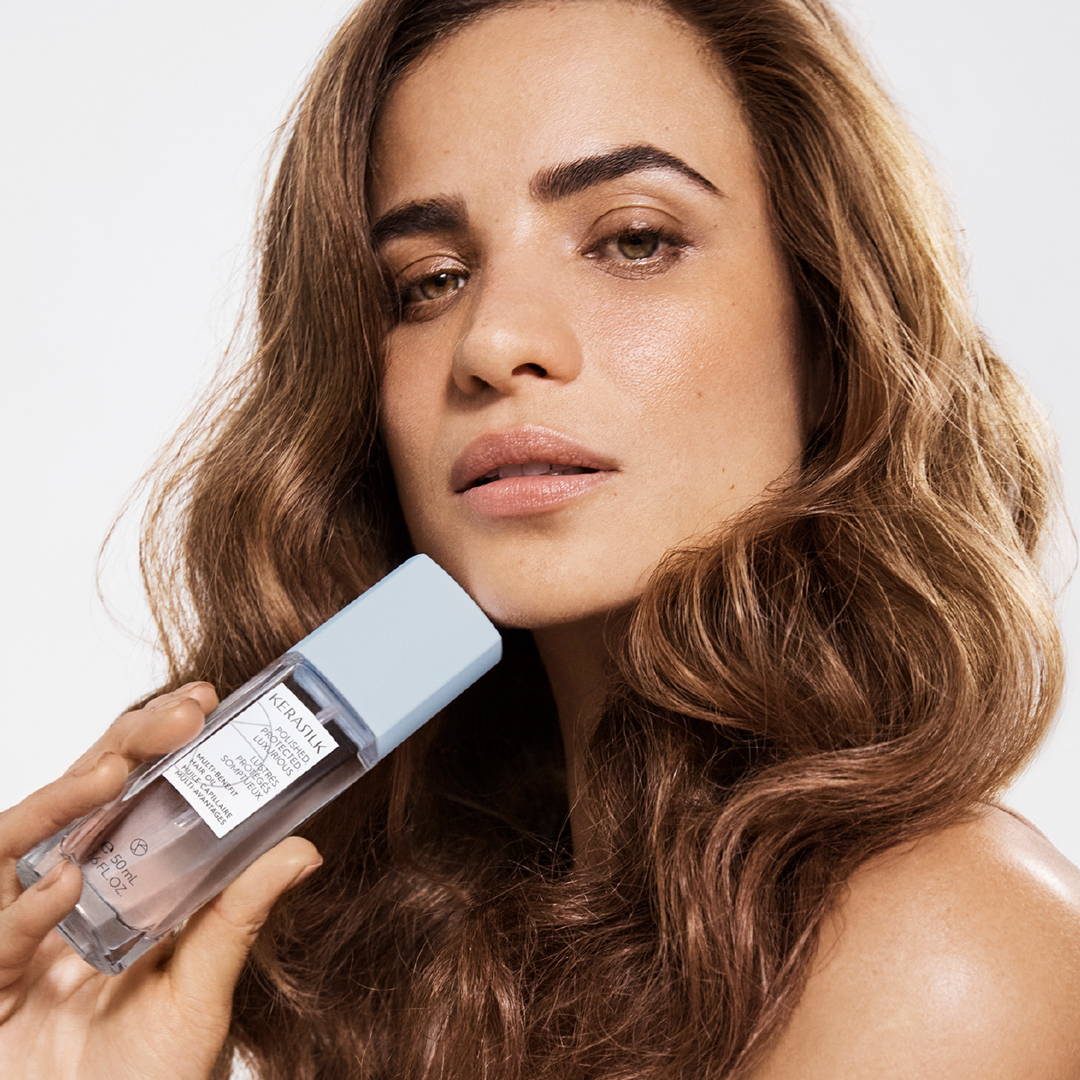 Meet the new KERASILK! Pioneering the use of silk protein in hair care and reimagining it with biotechnology for today, Kerasilk is a game-changer in the realm of luxurious haircare. Unsure which product is right for you? Simply refer to the chart below to find the perfect match or pop in to your local Vivo Salon and ask your Vivo stylist for personalized recommendations.
Read More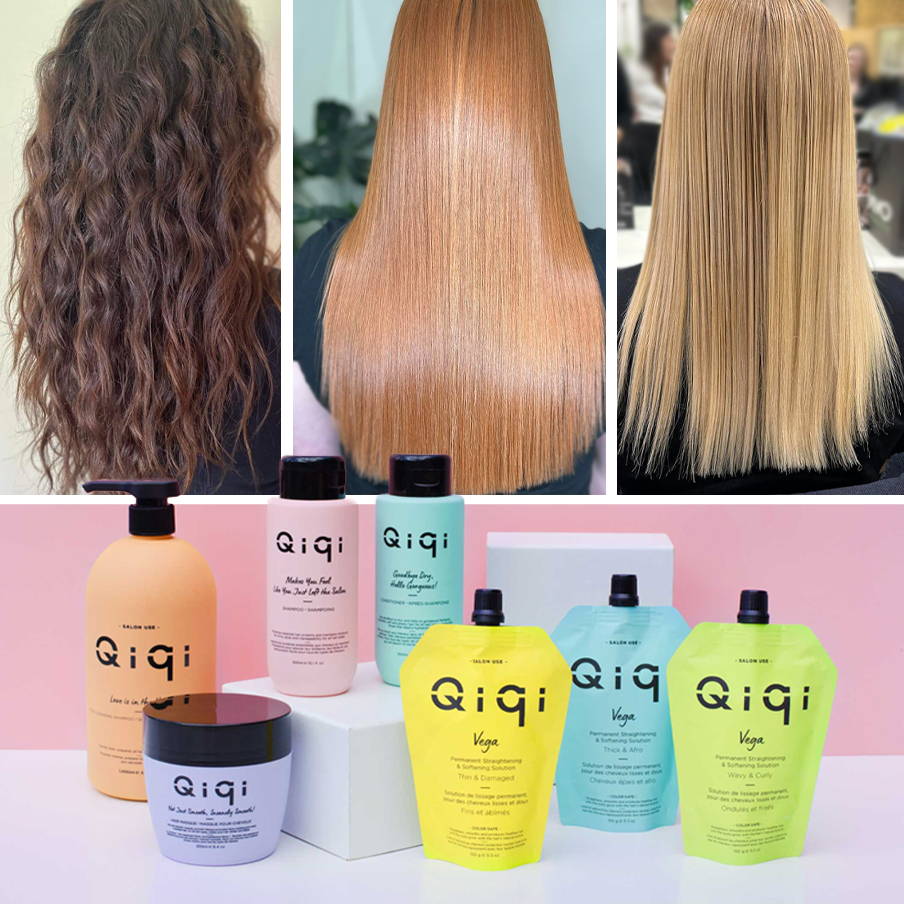 Are you dreaming of silky-smooth, shiny hair that is free from frizz and easy to manage? Look no further! Vivo Hair Salons proudly introduce the game-changing Qiqi smoothing treatment to our service roster. Qiqi promises to deliver the beautiful, smooth, and frizz-free hair you've always dreamed of. Why is it quickly becoming a must-have service in Vivo across New Zealand? Keep reading to find out!
Read More