Posted by developer@moustacherepublic.com BigCommerce on 23rd Aug 2021
DOUBLE OR NOTHING: Talking About Double Cleanse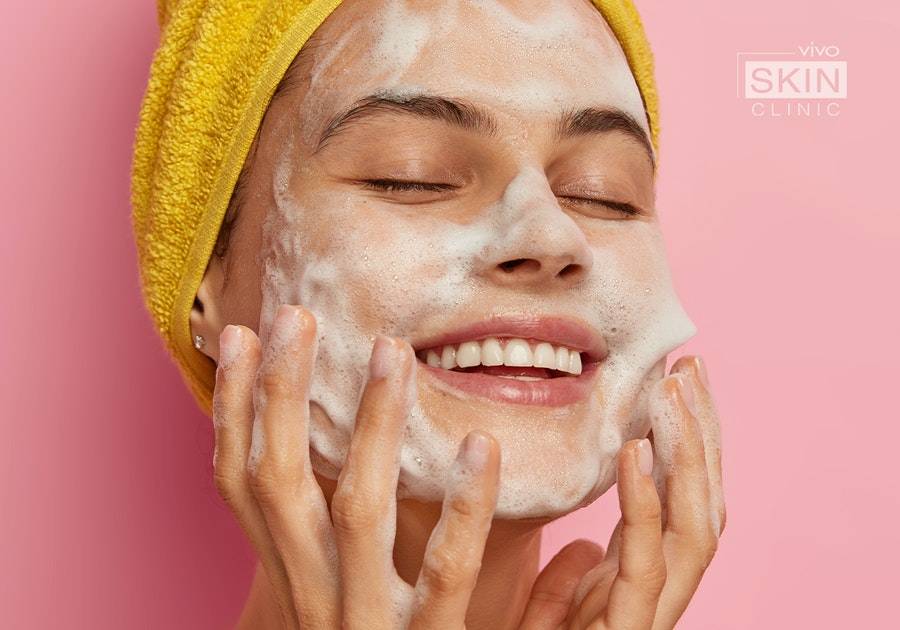 We've all heard about the importance of proper cleansing. Throughout the day, airborne bacteria and pollution are attracted to your skin, and if they aren't washed away properly, they can potentially contribute to ageing, pigmentation and breakouts.
Cleansing is one of those 'do now, thank me later' processes!
While you might inwardly groan at the idea of adding an extra step to your skincare routine, be assured that it's a super important one! ⠀ By double cleansing you will make sure that both the first layer of sebum, makeup, sunscreen and then the deeper layers of pore bacteria are removed. Cleansing twice is even more important if you're a fan of long-wear makeup and setting sprays, so make sure you spend time getting off what you spent time getting on . Let's sum it up!
1st cleanser helps to remove oil-based impurities such as makeup, sunscreen, sebum, and pollution.
2nd cleanser cleanses deeper in the pores helping to remove sweat, bacteria, dead skin cells.
Massage each cleanser into your skin for a minute.
Double cleansing shouldn't harm your skin if you're using the right cleansers.
If you're wearing heavy makeup or using any setting sprays, double cleansing is essential.
If you're not wearing makeup, it's still highly recommended to wash your face twice at night.
Check out these cleansers recommended by our Vivo Skin therapists:
Read more from Our Blog...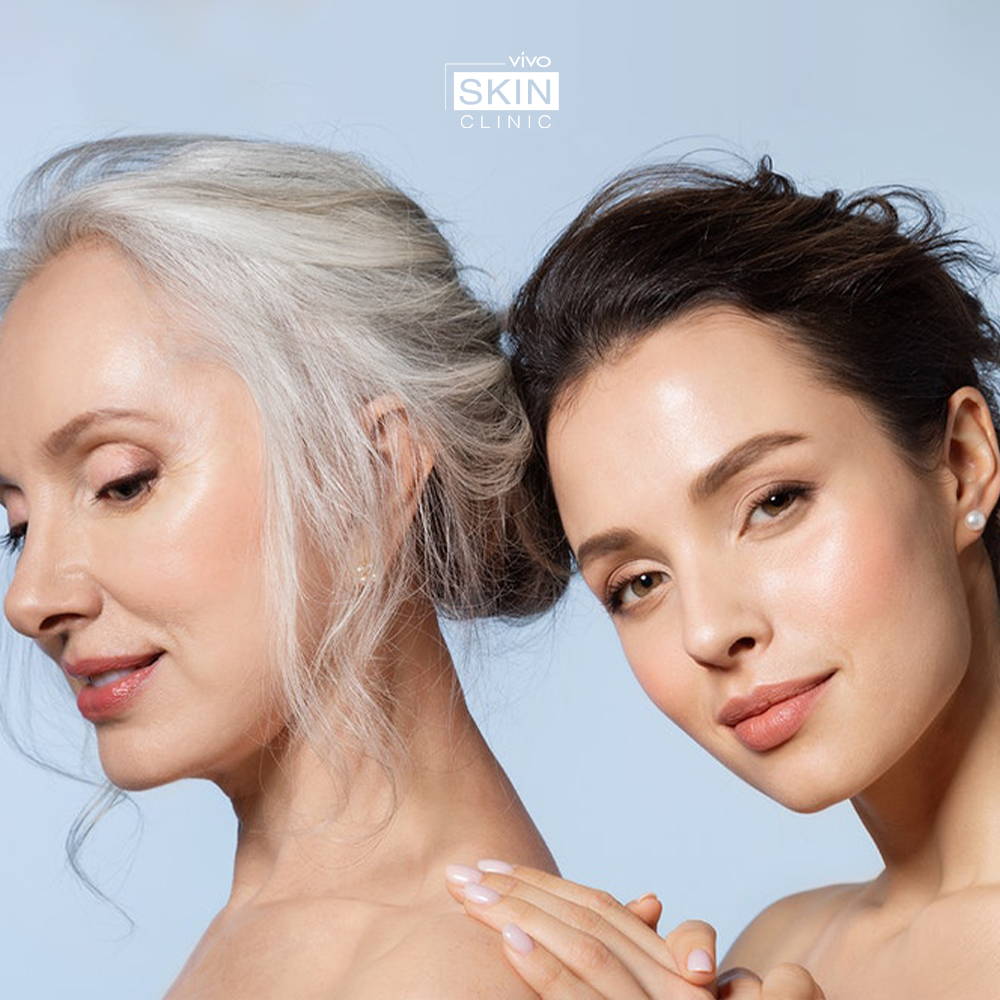 As we age, just like everything else in our body, our skin changes. And by understanding what's happening skin deep, we can better cater to its needs and choose the right products to protect it. So here's a bit of a run down - a lesson if you will - on your skin through the decades.
Read More