Posted by developer@moustacherepublic.com BigCommerce on 20th Jul 2021
8 things you NEED to know about Olaplex No.8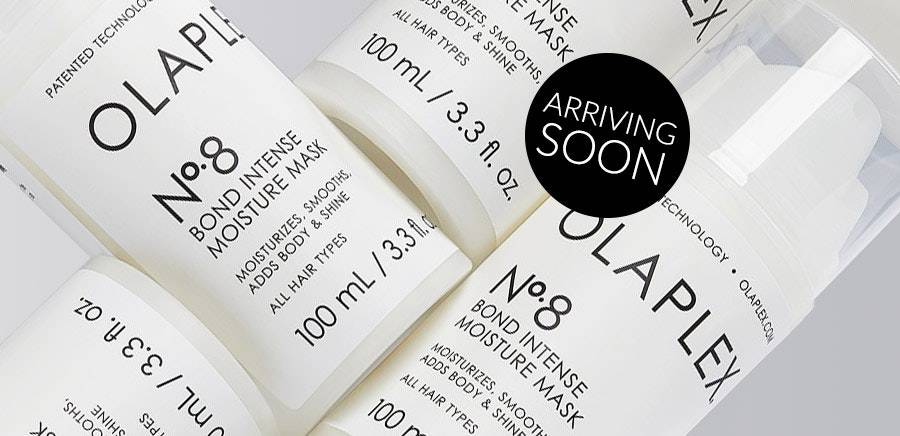 Oh Olaplex! What can you not do?
Well known for its ability to help rescue and repair damaged hair, Olaplex has graced us with another 'number' to add to its amazing range of products - and the good news is, it's one for your home collection. But what has been missing from our lives for so long you ask? The new Olaplex No.8 is a bond intense moisture mask and you can betcha bottom dollar it's worth every cent (just like Olaplex No.0-7).
Here's eight things you need to know about Olaplex No.8.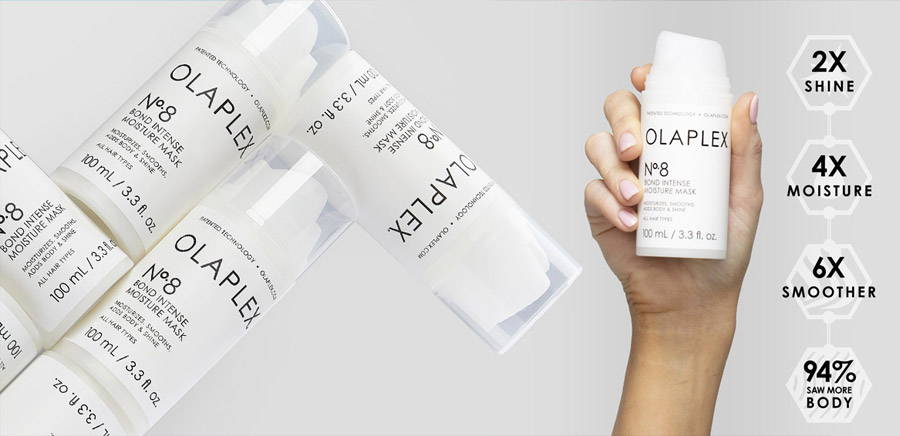 1. An intro to Olaplex No.8 Bond Intense Moisture Mask
Olaplex No.8 is a new treatment that not only moisturises and smooths, it also adds body and shine. Amazing! It's a highly concentrated and reparative mask which gets straight onto treating damaged hair at its core. Absorbing deeply, it instantly leaves hair feeling smooth and soft, but it also doesn't weigh your hair down - so all you'll be left with is maximum movement and beautiful bounce.
2. What makes Olaplex 8 so great? (i.e. the science behind it)
Just like the rest of the Olaplex range, Olaplex No.8 is infused with their patented protein bond-building repair technology (say that five times fast!) as well as extra hydrating ingredients for intense moisture.
3. Who needs it?
Just like the rest of the Olaplex range, Olaplex No.8 is infused with their patented protein bond-building repair technology (say that five times fast!) as well as extra hydrating ingredients for intense moisture.
We used warm colours that felt rich and luxurious: thick mocha, think gold, think luxe - what every woman strives for.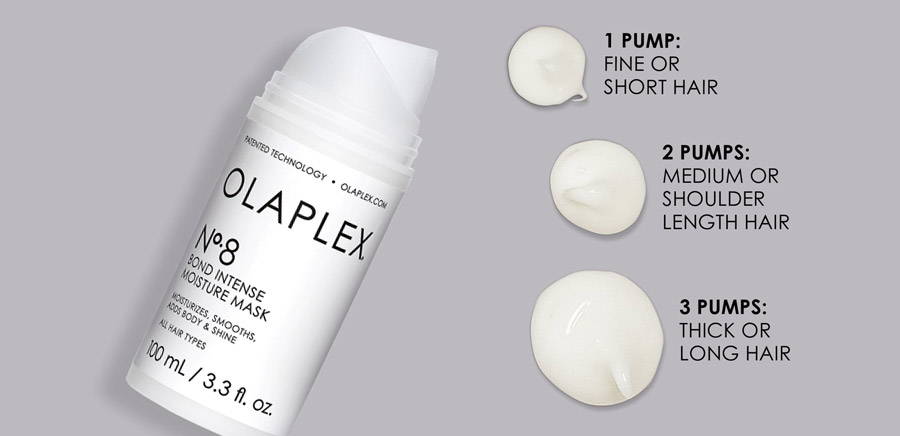 It's easy! You just need clean, damp hair and around 10 minutes up your sleeve to really let it work its magic. Less is more, so no need to use it excessively (and it's best to apply it sparingly on the roots).
Two pumps for shoulder-length hair should be suitable, with a bit more for longer/thicker hair. Simply work it through with your fingers, catch up on your sosh media, and then rinse, style and go!
Because it absorbs right into the hair shaft, you'll find the results last for a few shampoos, so you can just use it weekly to upkeep that volume, shine and locked in moisture. And if you have curly or colour-treated hair, you can use it two to three times per week. Remember - you can't overuse any Olaplex products, so just do what feels right for your hair.
5. Is it really different from the No.0-7 range?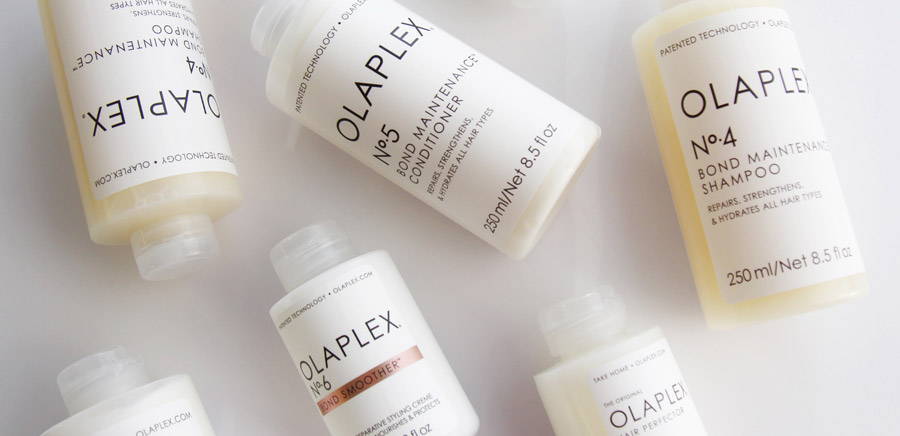 You might be getting a little confused with all these numbers that keep popping out from the Olaplex range - we'll admit, we're trying to keep up too. But never fear, when you break it down, they all serve quite different purposes.
Olaplex No.0 is an Intensive Bond Building Treatment and is used to prime hair for nourishment - making it perfect for using with No.3 Hair Perfector (and now No.8).
No.1 and No.2 are salon-only treatments, Olaplex No.4 is a shampoo and Olaplex No.5 is conditioner, with Olaplex No.6 a leave-in styling treatment and Olaplex No.7 a Reparative Styling Oil (also a leave-in).
Olaplex No.3 is perhaps the closest ally to No.8, but they don't cancel each other out. No. 3 is not a conditioner or a hair mask - it repairs - and you use it before shampooing, on wet hair.
Olaplex No.8 is applied after shampooing, and takes the place of your conditioner or weekly hair mask to repair bonds with intense moisture.
Phew! We hope that has helped clear things up.
6. Do you need No.0-7 before using Olaplex No.8?
Nope, you don't have to use any of the other products in conjunction with Olaplex No.8. But if you are suffering from extremely dry and damaged hair, it would be well worth using No.8 with Olaplex No.0 and No.3 (the primer and the pre-shampoo reparative treatment).
7. What are the reviews saying?
The reviews are in, and well, there's nothing modest about it. People are raving that Olaplex No.8 is fantastic and definitely delivers everything it says it does, quickly establishing itself as a weekly staple in their beauty routine. In fact, some are even saying it is their favourite Olaplex product to date by absolutely transforming their hair! Wow, sounds pretty good right.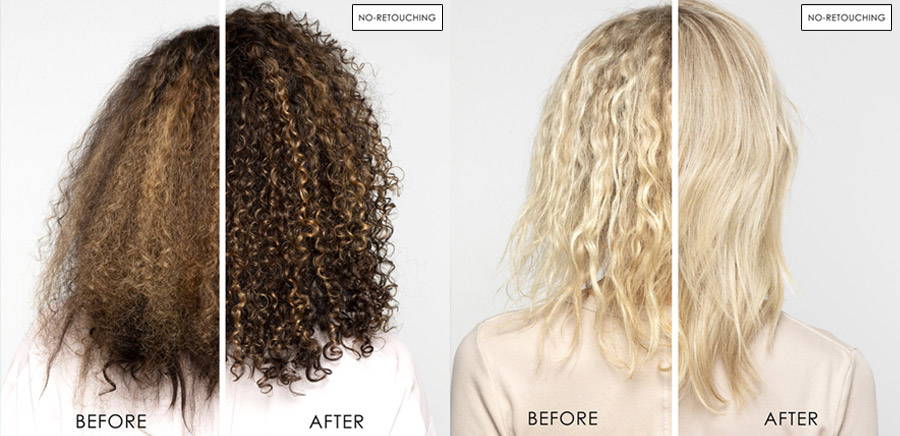 8. So, should you buy it?
Heck yes! Because what have you got to lose (apart from dry, damaged hair)? The Olaplex range comes highly recommended and the new Olaplex No.8 is a fabulous addition to an already extraordinary range of products. So try it for yourself and see, we know you'll love it.
Keen to try it for yourself?
---
Read more from Our Blog...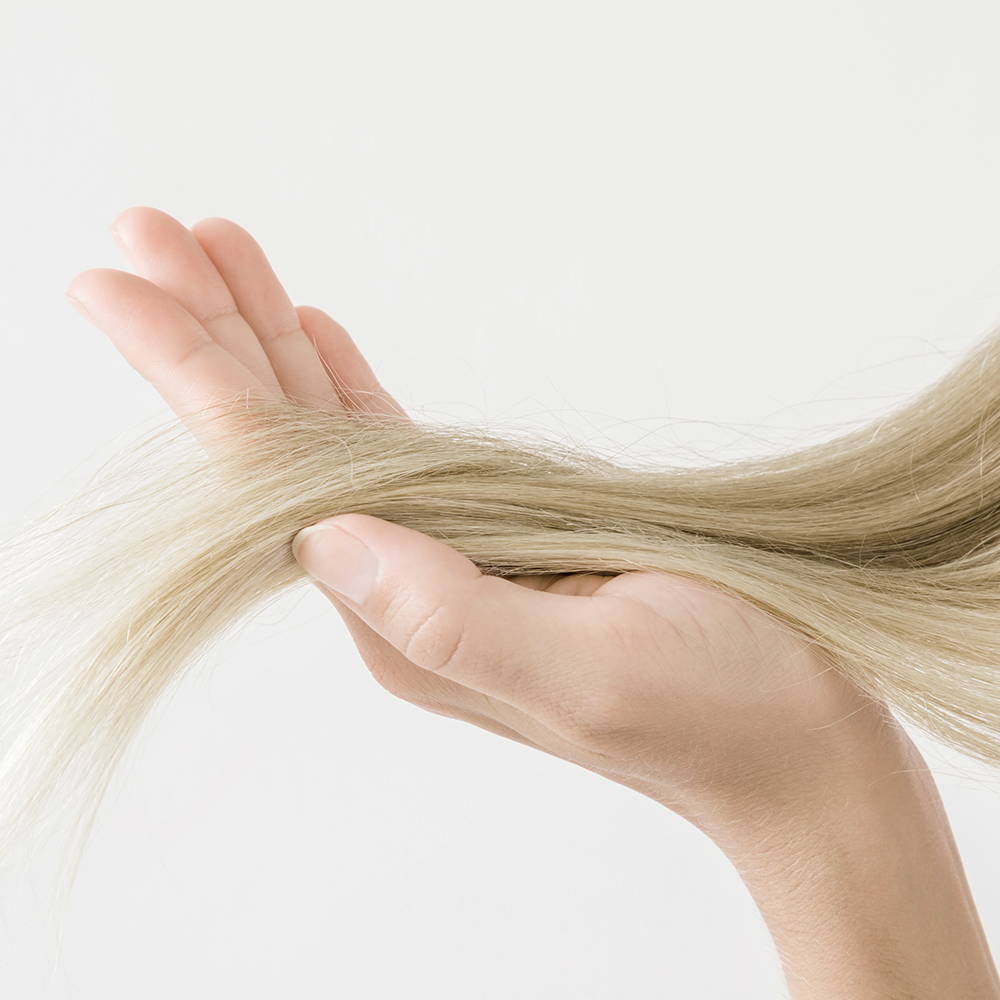 We've already laid the lowdown on What Is Olaplex and What is Goldwell BondPro+ but did you know there are other hero haircare products out there just as superb at saving the integrity of damaged hair bonds?
Read More