Posted by developer@moustacherepublic.com BigCommerce on 21st Sep 2021
What's your type? How to choose the right brush for your hair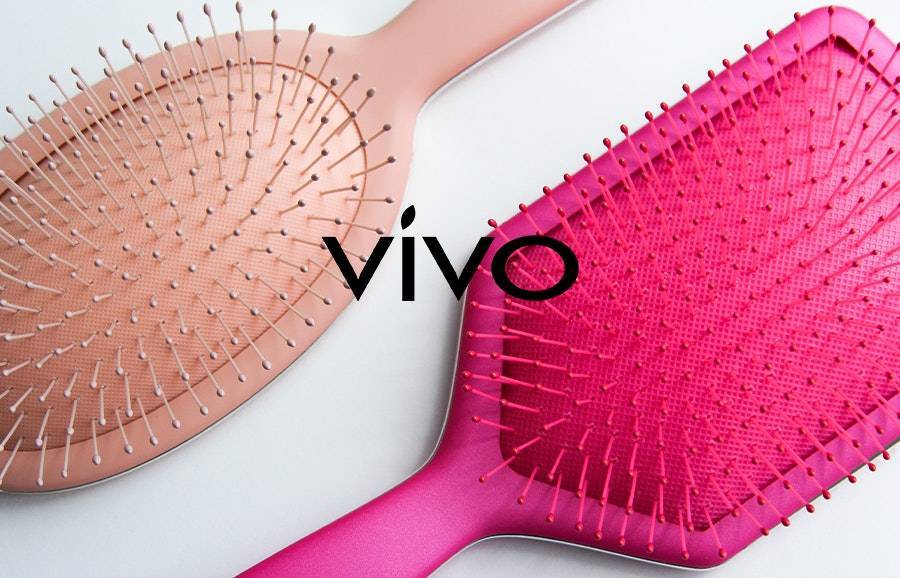 You know what they say, you can't judge a brush by its looks. Well, that's not quite how it goes, but you get what we mean - that a brush is more than skin deep and they are certainly not all created equal. In fact, choosing the right hair brush for your hair type can make all the difference when it comes to taking care of those lengths and ends (bye-bye breakage) and also help you to make every day a good hair day (so you can style with ease).
Have a quick read of our guide below, and do yourself (and your hair) a huge favour by choosing the right one for you.
And here's an interesting tip: next time you brush/comb your hair, start from the bottom and work your way up. Because when you brush from the root down, all you are doing is pushing the tangles and knots to your ends, which is the most fragile part of your hair.
Best brushes for long hair
For those looking to manage their long locks, a large paddle brush is typically the best - it helps to move your natural conditioning oils from the scalp right down to the ends. It also makes detangling a lot easier, and for those with long hair, we all know that can be a daily struggle!
Our recommendations:
Best brushes for curly/wavy hair
When it comes to gorgeous, naturally curly hair - you've probably already figured out that brushes don't really feature much in your day-to-day routine. But, that doesn't mean you still can't enjoy a good brush now and then. It's best to do it in the shower, while your hair is wet and with conditioner on it, as brushing dry curly hair can lead to frizz and change the shape of your curls.
Our recommendations:
Best brushes for frizzy hair
Frizzy hair is frustrating, right? But there's plenty you can do - with the right hair brush - to calm the frizz. Technique is important too, don't rush brushing frizzy-prone hair, and you should also never brush frizzy hair while it is wet!
A wide tooth comb is best to help with detangling when your hair is wet and a boar bristle brush is perfect for once your hair is dry. A round boar bristle brush is also great for blow waving and styling frizzy hair.
Our recommendations:
Best brushes for thick hair
Getting a brush through thick hair can be a bit of a marathon event (especially if it is long), so big is definitely best. And of course when it comes to drying it, anything that cuts down that time is an added bonus (not only for the sake of your arms, but also to minimise heat damage) - and that makes ceramic brushes an ideal choice.
Our recommendations:
Best brushes for fine hair
Because fine hair is, well, fine (smaller in diameter than thicker hair), it is far more prone to breakage and tangles. So it's important to choose a brush that is going to be super gentle (like a boar bristle brush), and to also take extra care when dealing with your hair when it is wet. And if you're looking to add a bit of volume when styling - there's teasing brushes for that too!
Our recommendations:
Best brushes for styling
If you're looking for a quick blow dry (and who isn't) then vented brushes are best, especially ones that help to evenly distribute heat (like ceramic). Round brushes should be your top choice if you're looking to enhance volume, curls and waves and the smaller the barrel, the tighter the waves.
If you're looking for a little 'teasing' action in your life (for backcombing and fluffing roots for extra volume) - get your hands on a teasing brush. And for that final styled finish, a dressing brush is perfect for creating a silky soft look on ponytails, updos, and for Hollywood-inspired glamour waves.
Our recommendations:
And just a final tip: remember that you should never brush wet hair with a standard brush. Only wet detanglers, like Tangle Teezers and wide-tooth combs, should be used on wet hair, as normal brushes cause tension on the hair and because hair is more elastic when wet - you are more likely to experience breakage.
Read more:
Imagine if you could not only save time with your hair care routine, but also earn yourself more moisturised and manageable hair? Well today is the day your dreams come true.
Read More
Experiencing thinning hair and looking for a solution? Here's some of the best products on the market!
Read More