Posted by Vivo Skin Clinic on 27th Jan 2022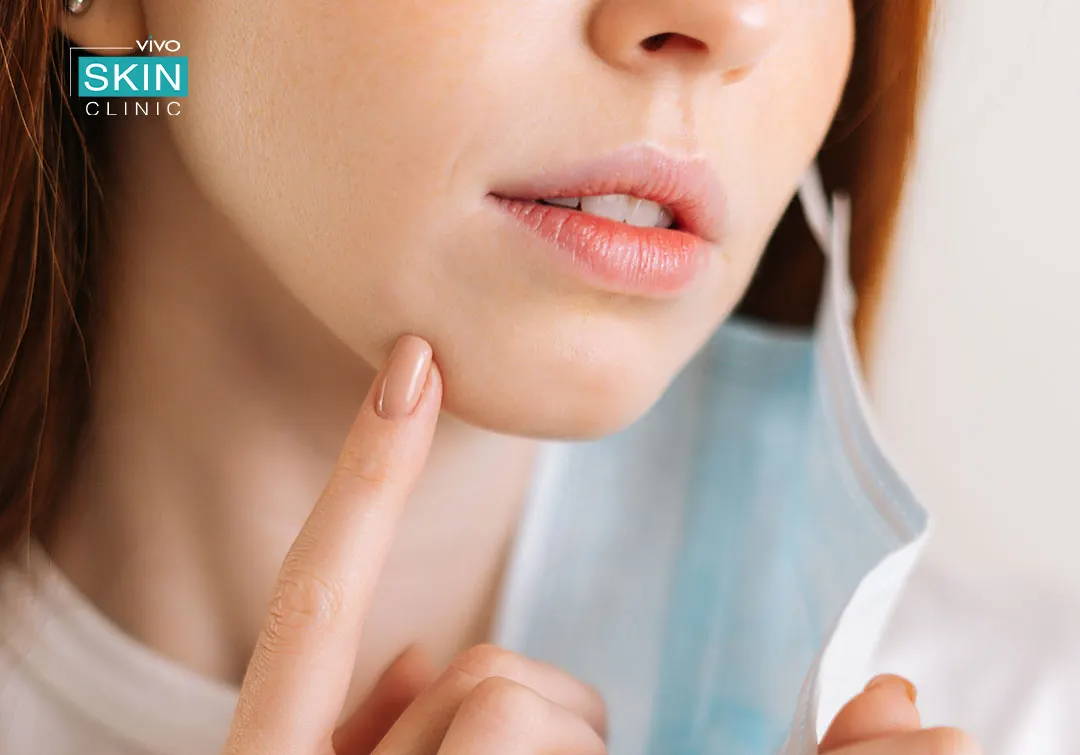 With the stricter rules for mask-wearing announced yesterday, we heard a collective groan from maskne sufferers everywhere. But fear not! Wearing a mask might not be fun, but your skin doesn't need to suffer if you know how to get around that pesky mask-induced acne.
Platinum Vivo Skin Therapist StevieAnn from Vivo Remuera has spent the last 2 years of the pandemic figuring out what does and doesn't work when it comes to keeping skin fresh even when wearing a mask daily in her close-contact role:
1. DO NOT wear makeup or BB cream under your mask. Instead, let the skin breathe, stay away from fragrance, silicones and cheaply made products.
2. Stay away from cloth masks - use only surgical masks, and change them a couple of times a day if you're required to wear them all day. Otherwise, bacteria can easily build up inside of the mask causing breakouts.
3. Cleanse your skin in the morning and apply hyaluronic acid serum - this locks in moisture and prevents your skin dehydrating under the mask.
4. Exfoliate 2-3 times a week - Aspect Exfoliating Clay Mask has always been my go-to because it doesn't strip the skin. It contains Sea buckthorn extract and salicylic acid, which acts as an anti-inflammatory for pimples. The best way to eliminate pimples is to soothe and calm them, not strip them!
5. Whatever you do, don't touch your face! You can transfer bacteria onto your skin which is then locked in by the mask.
6. Wear a sunscreen that is designed for the face, and then in between clients drink as much water as you can and go outside and let the fresh air hit that skin.
7. Double cleanse your skin at night. First cleanse with a pre-cleansing oil (like Cosmedix Purity Solution) and 2nd cleanse, for example if really oily, Cosmedix Purity Clean, or if very oily Cosmedix Clarifying Foam Cleanse. Reducing excess oil will keep pores unclogged.
8. Vitamin A (Retinol) is also great as it helps with skin cell turnover.
9. Try some Clear skin boosting pads like Medik8 Blemish Control Pads or Societe Clear Skin Boosting Pads.
Read more from Our Blog...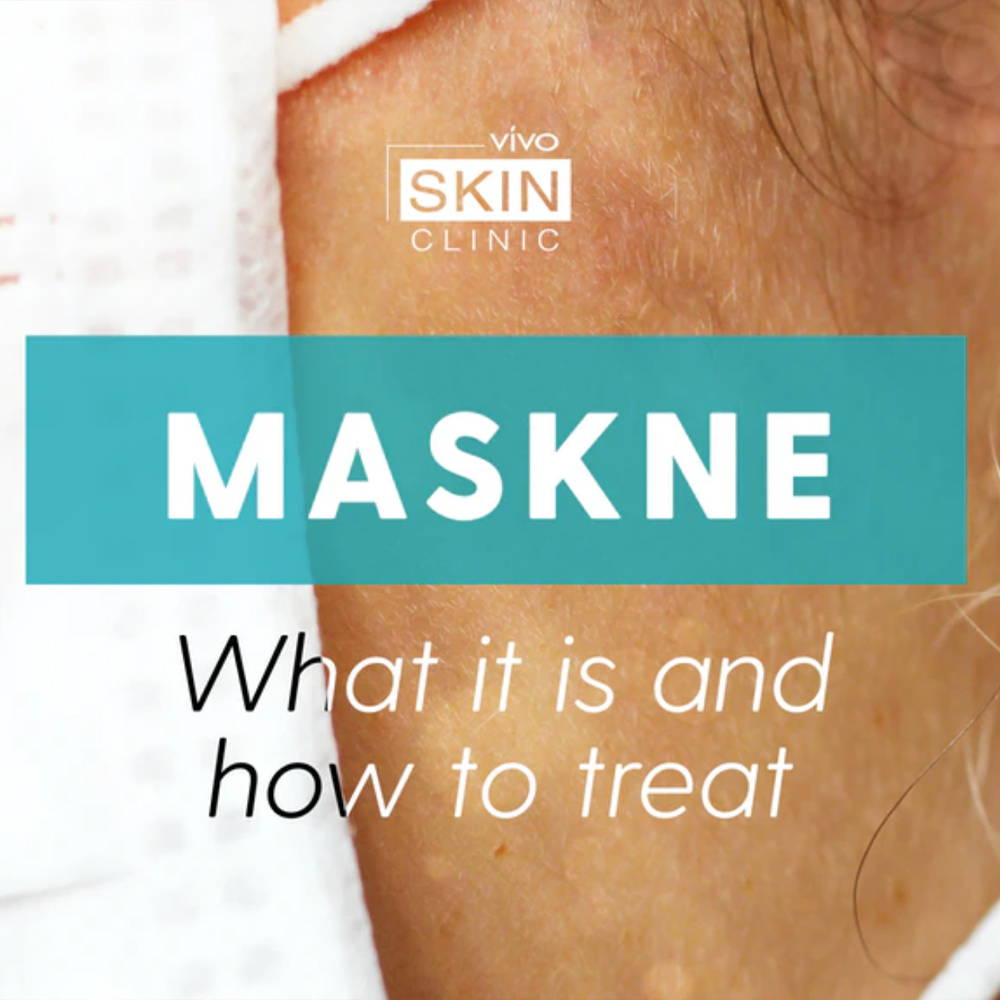 While none of us deny the importance of face masks at the moment, they're guilty of a new skin woe - maskne!
Read More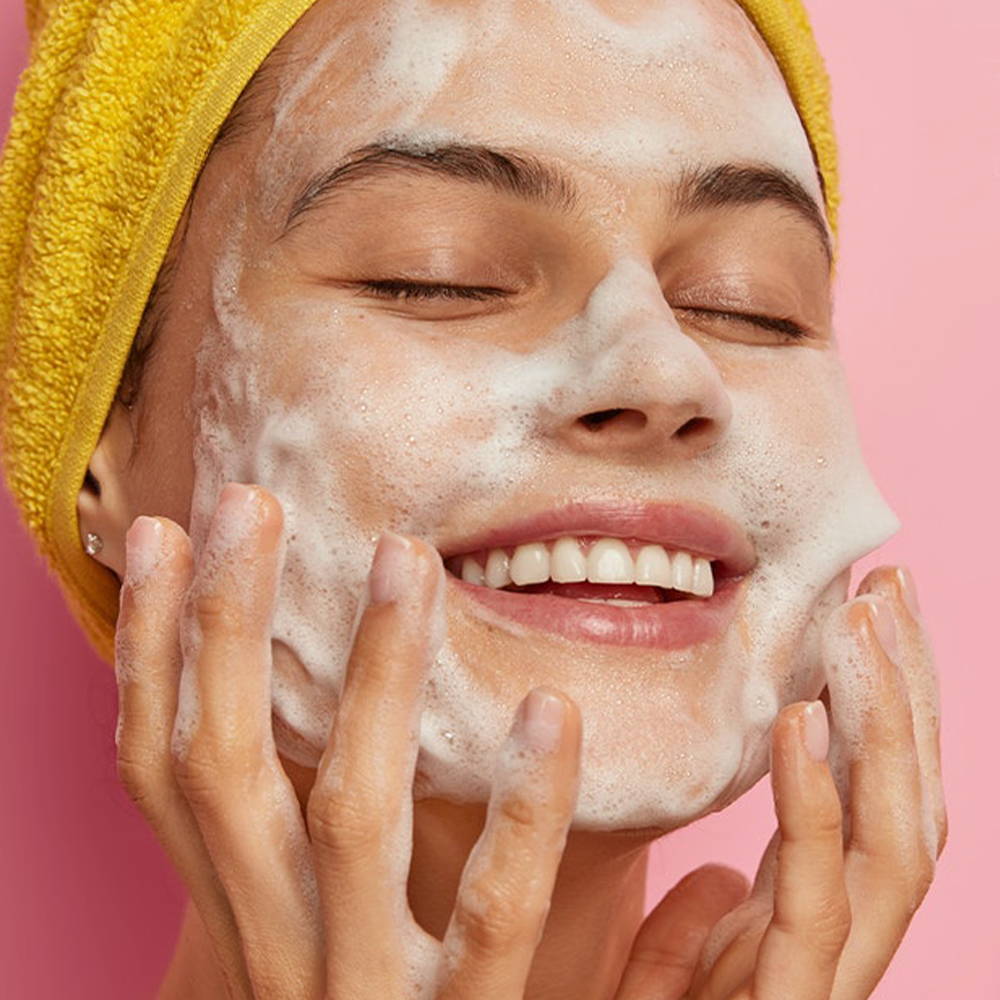 We've all heard about the importance of proper cleansing. Throughout the day, airborne bacteria and pollution are attracted to your skin, and if they aren't washed away properly, they can potentially contribute to ageing, pigmentation and breakouts. Cleansing is one of those 'do now, thank me later' processes!
Read More