Kerasilk Keratin Smoothing Treatment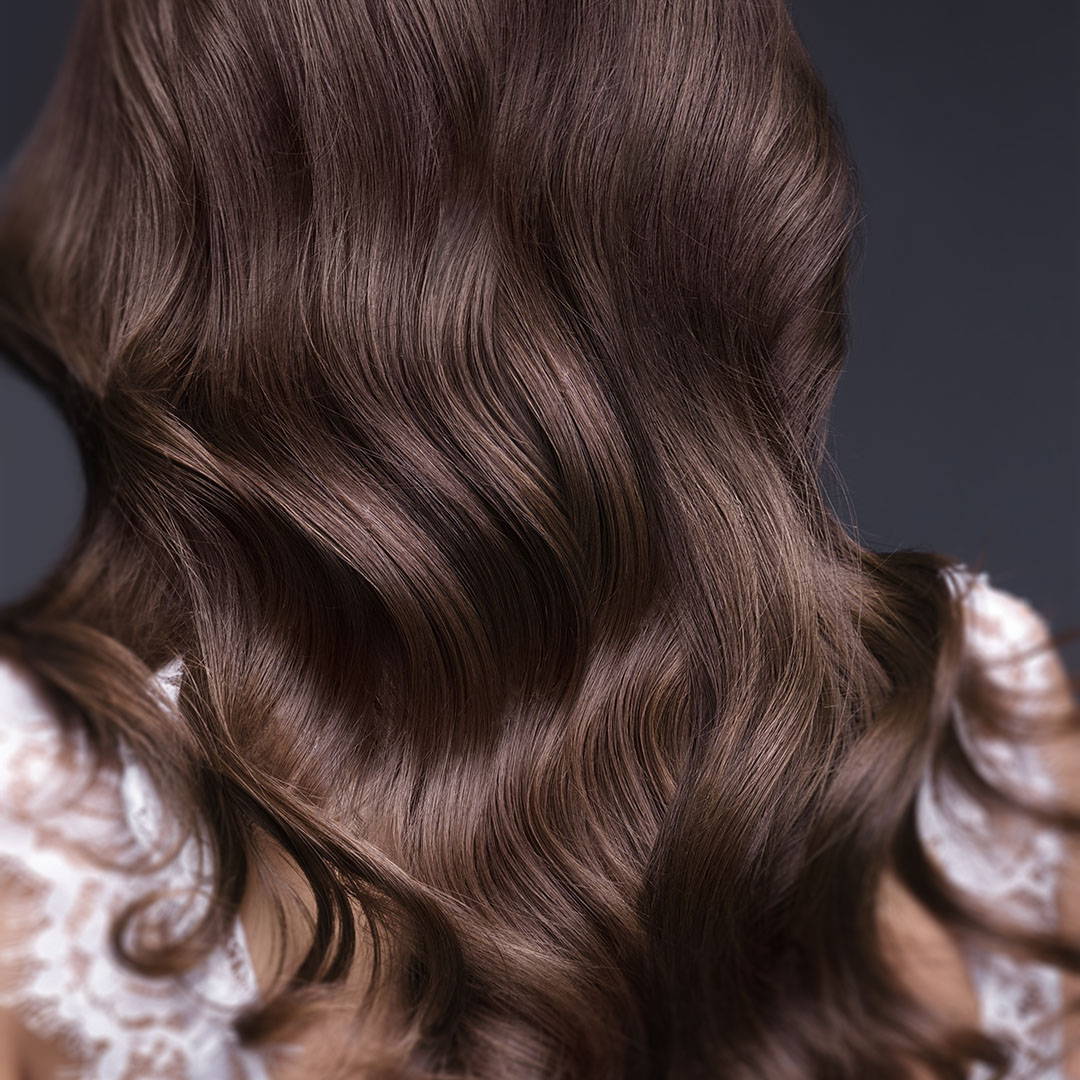 Step away from the hair straightener! If you are constantly battling those fluffies or trying to tame that cowlick, Kerasilk Keratin Treatment is about to change your life. Not to be confused with chemical straightening, this treatment tames the frizz by sealing the hair shaft with a protein (keratin) coating, leaving hair soft and manageable for three to five months. Tame unruly hair, cut your styling time in half and give your hair a rest from those heat stylers.

The secret: high-performing, thermal-activated KeraShapeTechnology that actively collaborates with the hair's structure. Your stylist can use more or less of the product based on your preferred result, just in case you want to keep a little beachy wave while saying goodbye to the fluff. Make sure you use a sulfate-free shampoo and conditioner to get the most out of your Kerasilk Keratin Treatment, and enjoy your silky smooth locks!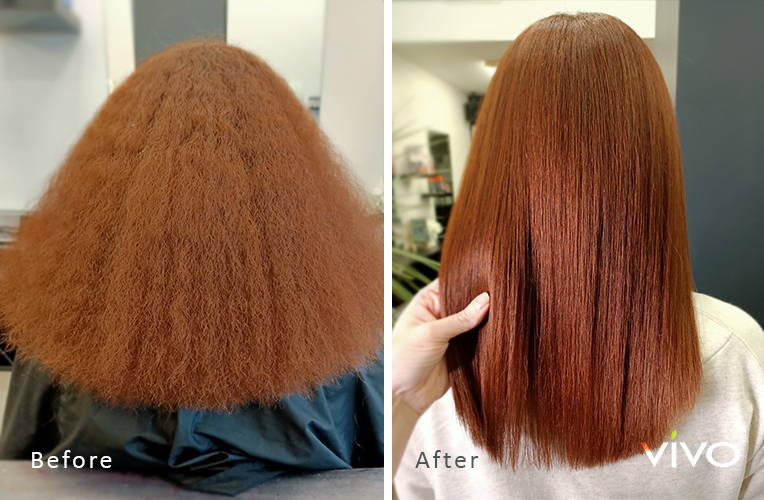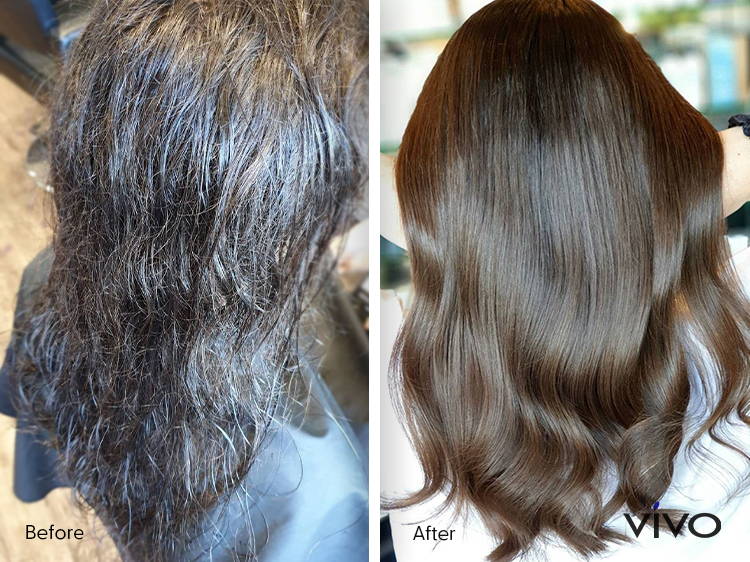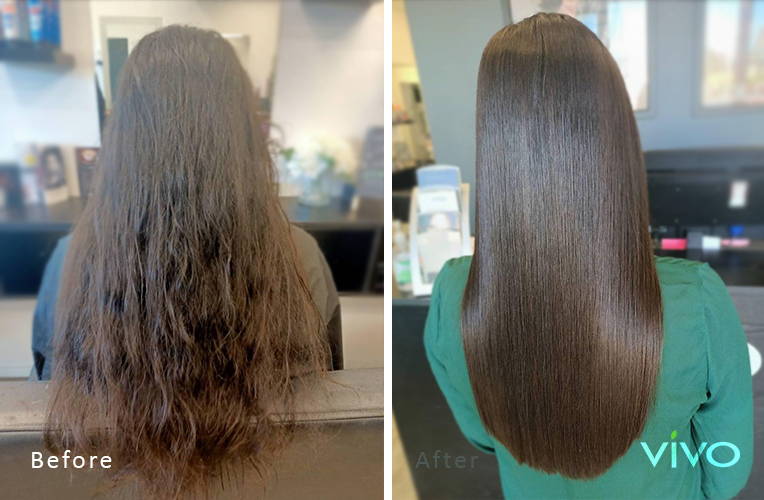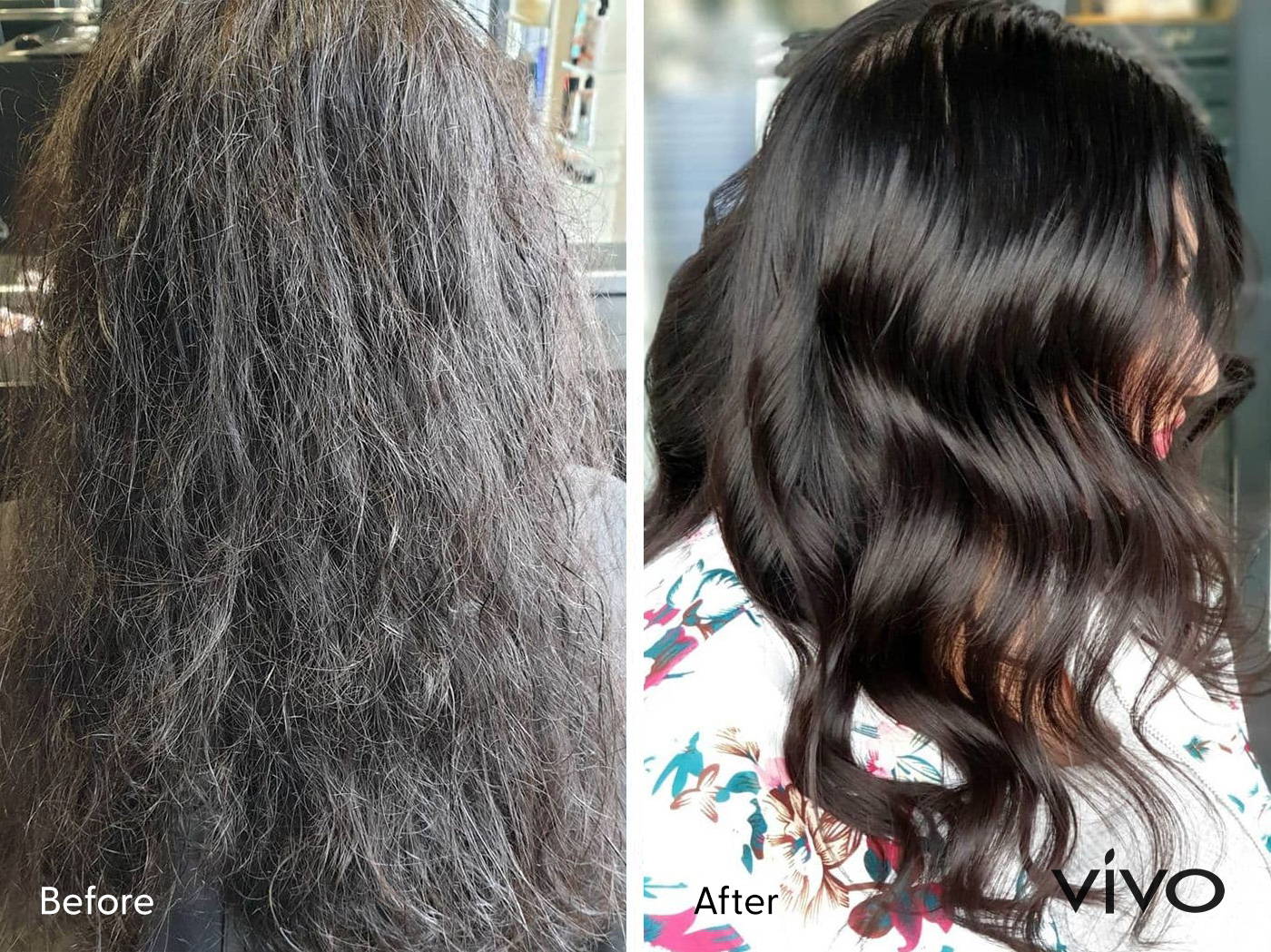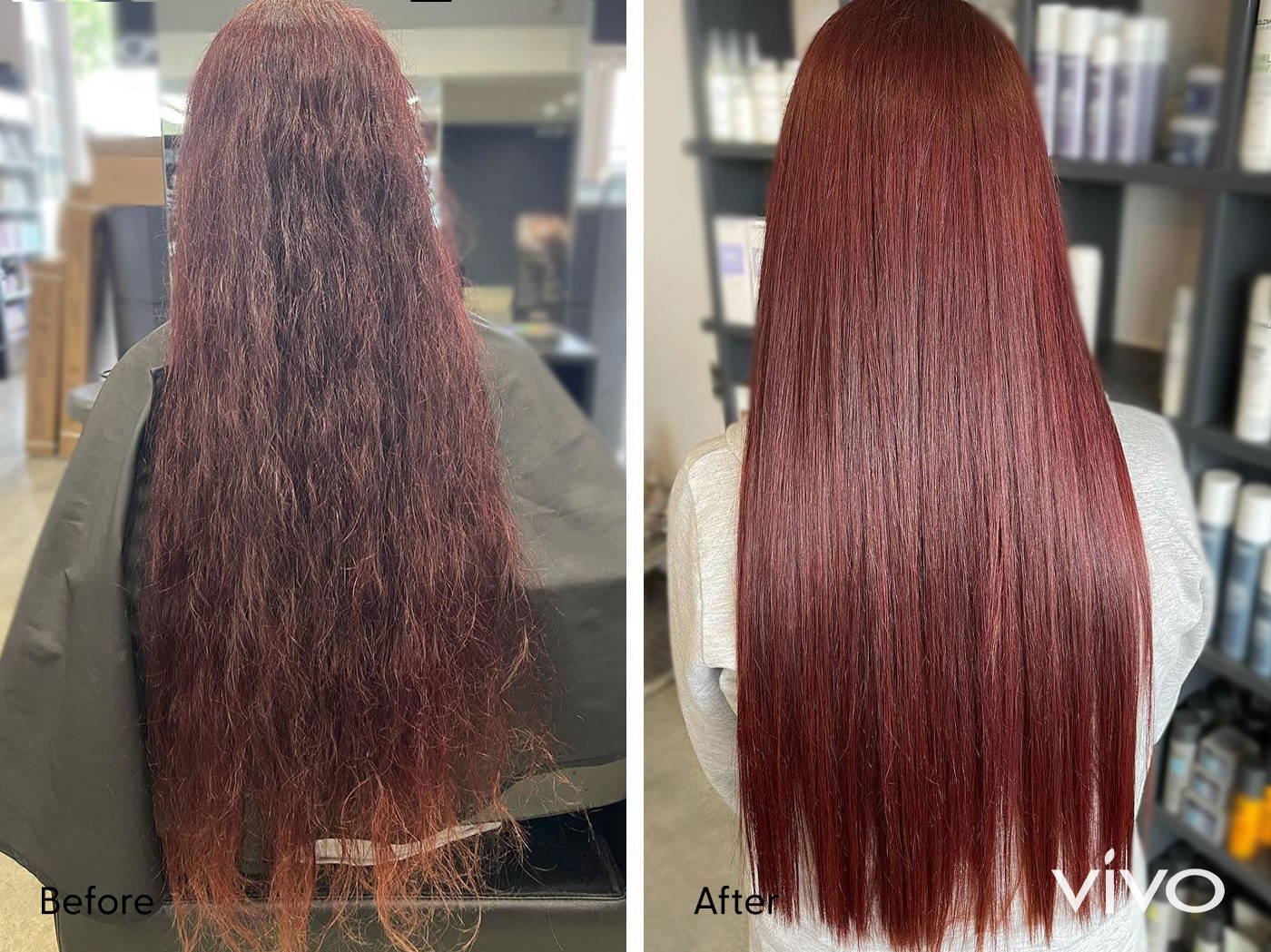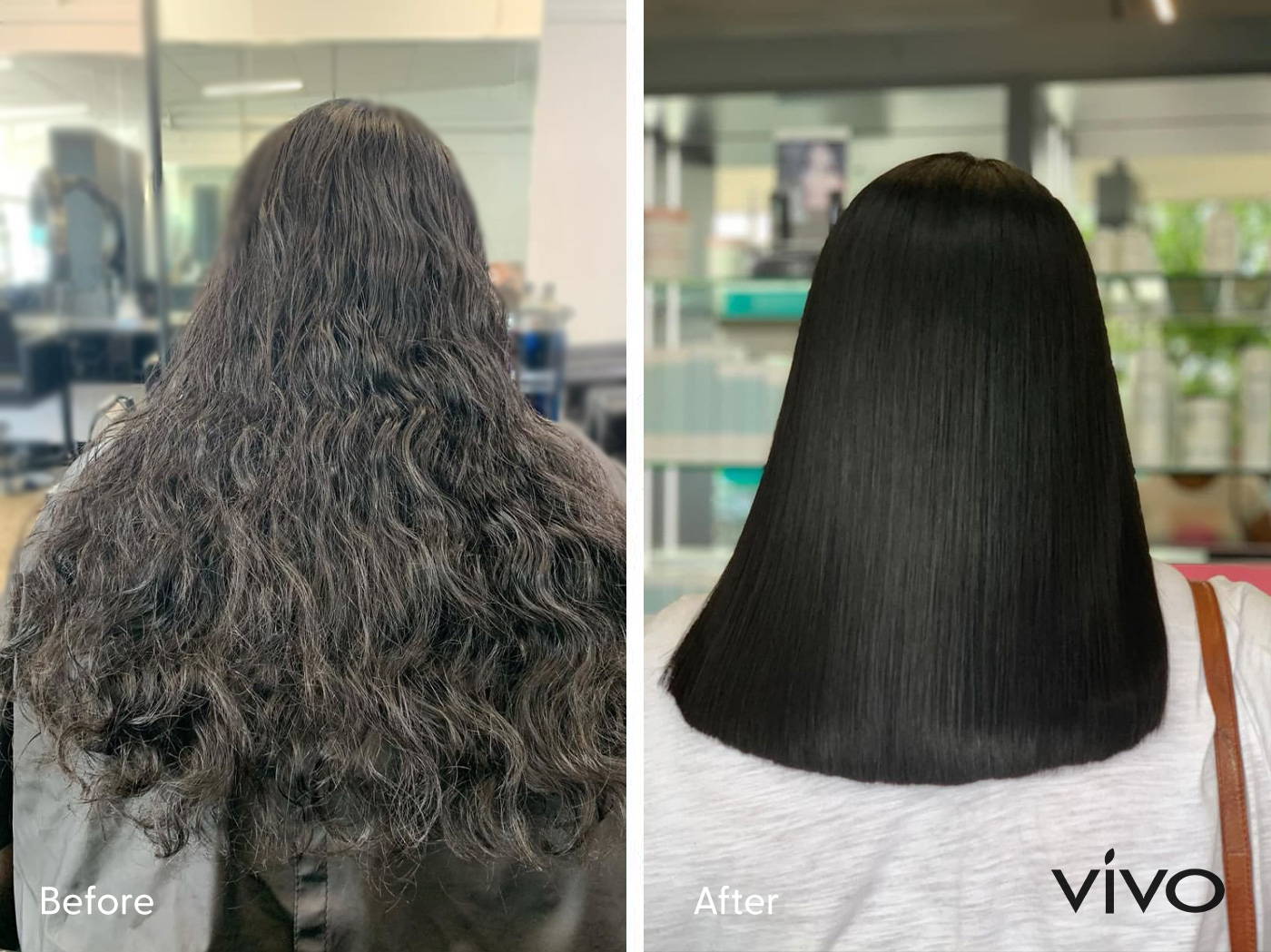 What it does
The ultimate treatment for flowing, swish-worthy locks. Using a rich infusion of keratin, the natural structural protein that makes hair strong, smooth and glossy, Kerasilk transforms brittle, frizzy, and unruly hair into smooth, flowing, and shiny locks.
What you get
Hair that is stunning AND healthy. Hours saved on styling every week - look sleek and glam in record time. Turbocharges your blow-waves and other hot styling for super-smooth results super fast. No sharp regrowth line - the sealed-in keratin molecules will naturally wash off over the course of several months.
Unlike most keratin brands on the market that release formaldehyde vapours during and after the treatment, Goldwell Kerasilk uses a revolutionary 100% formaldehyde-FREE solution. This preserves the health and integrity of your hair long-term and ensures a non-toxic, hypoallergenic and irritation-free experience in salon.
How it works
Revolutionary Goldwell Kerasilk system provides a treatment tailored to your desired results and hair type. Your stylist will wash your hair, apply the custom-mixed solution and seal the keratin into your strands with a flat-iron. The process takes 2-3 hours depending on hair length and feels like usual styling. Compatible with coloured and highlighted hair.
Will it work for you?
Yes, if your hair is coarse, thick and wiry.
Yes, if your hair is poofy, frizzy and unfamiliar with gravity.
Yes, if your hair is thin and tangles easily.
Yes, if your hair is dry, tired and damaged by heat or chemical services.
Yes, if your hair is more wavy or curly than you want (even the curliest African ringlets).
Yes, if your hair has a mind of its own and takes forever to style only to unravel two hours later.
No, if you're after permanently pin-straight hair.
No, if you intend to colour or bleach within the next two weeks.
No, if you are pregnant. There has not been sufficient clinical research about safety during pregnancy, therefore we err on the side of caution and recommend you wait until after the birth.
VIVO Promise & No-Surprise Guarantee
When you visit VIVO we promise hair you love, guaranteed. And if your service is going to cost extra (for example, for long/thick hair), we will tell you before we start, or you don't have to pay it.
Aftercare
Follow your stylist's advice regarding cleaning and maintaining your hair. Use recommended products to increase the longevity of your treatment. Kerasilk home care products will help to prolong the smoothening effect and make your daily styling routine a great experience until your next salon visit. The CONTROL range, with Keratin and Liquid Silk, smoothens the hair and protects color brilliance.
Where can I get this service?
Kerasilk Smoothing Treatment is available at all Vivo Hair Salons.
When can I have my appointment?
Although opening hours vary slightly per salon, every VIVO salon is open Tuesday through Saturday. Late night and weekend appointments are available.
Please see salon opening hours here
To check appointment availability, please call 0800 400 300.
Want to learn more?
Read our blog post here.