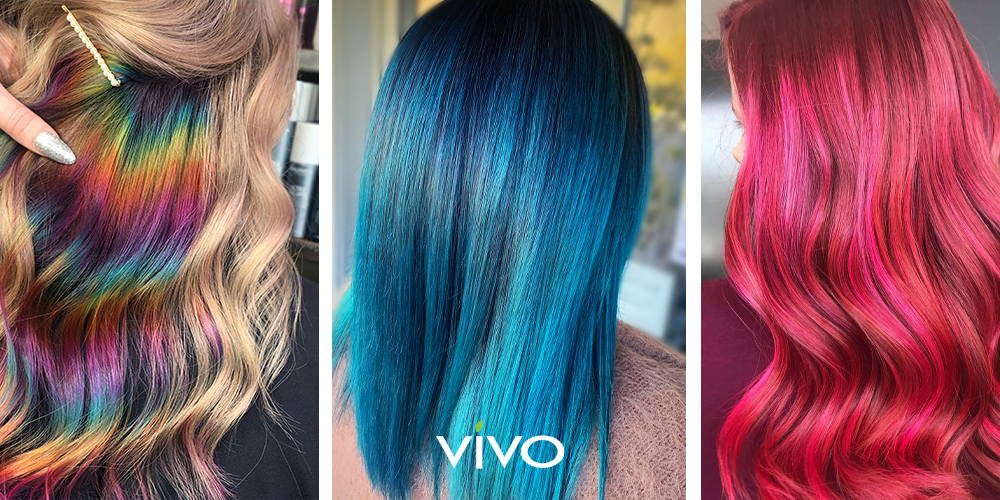 Imagine a statement style that was designed with you in mind? The latest trends made wearable-in vibrant, lasting colour. Whatever your style, hair, eye or skin tone - there is a perfect style waiting for you.
Why get Creative Colour with a VIVO Stylist?
Creative Colour is a colouring style with vibrant and lasting results. Goldwell hair colour works with direct colour dyes which are the most rich and intense of all dyes. Goldwell Colour also has a unique penetration system which keeps direct dyes separated, allowing them to penetrate the closed cuticles and "glide" inside the hair. This makes your hair dye protected deeply inside the hair keeping it long-lasting. Goldwell Colouring dyes are held inside the hair by a kind of magnetic attraction thus not requiring oxidation, peroxide or ammonia.
Goldwell Colour eluminates the hair intensively from the inside out to achieve intense, stunning results.
This is your choice of colour service if you are after a colour that looks rich, deep, natural, resilient, lustrous and alive.
Your expert Senior Stylist will give you professional tone advice and custom-mix the shade to precisely complement your skin tone and eye colour.
Enjoy ammonia-free colour.
And of course 100% grey coverage on any hair type with the super lasting permanent colour.
Can I Get Hidden Hair Colour?
Absolutely! There's nothing more fun than a sneaky pop of colour!
Want your own hidden colour? Ask your stylist about our long-lasting Elumen or temporary Elumen Play options for vibrant shades placed where you want them! In most cases, your hair needs to be pre-lightened before your stylist can create these slices of bold colours!
Would you like to experiment with whatever playful look you desire? Ask your Stylist about Elumen Play which is a temporary colour from Goldwell that lasts 10-15 washes, completely fading out! (Note: your hair needs to be pre-lightened!)
VIVO Promise & No-Surprise Guarantee
When you visit VIVO we promise hair you love, guaranteed. And if your service is going to cost extra (for example, for long/thick hair), we will tell you before we start, or you don't have to pay for it.
Can I get the exact same shade all over?
Forget greys, patches, streaks, faded ends and unwanted shade variations. Choose the professionally applied Creative Colour to treat your entire mane, every lock, every strand to a beautifully even, perfectly uniform shade, roots to the very tips!
Can I have some shade variation in my colour?
Opt for statement colour streaks for a super-low-maintenance look that will allow for subtle shade variation when applied over highlighted or ombre hair. Enjoy a gradual tone change without the use of foils.
How often will I need to touch up?
To extend the longevity of your creative colour, your Stylist can apply the Goldwell Colour Lock Treatment for sealed in colour vibrancy and shine for up to 28 washes, extra $40.
We recommend getting a retouch done every 6-10 weeks depending on the speed of your hair growth, amount of greys and whether you are going for a natural look or rocking a bolder colour. To refresh the tips you may want a Global Colour every now and again instead of a touch up. Your Stylist will advise the best maintenance schedule for your hair.
Will creative colour work for very dark hair?
If you have naturally dark brown or black hair, we can enhance your natural colour for more shine, depth, and grey coverage, or pre-lighten your hair prior.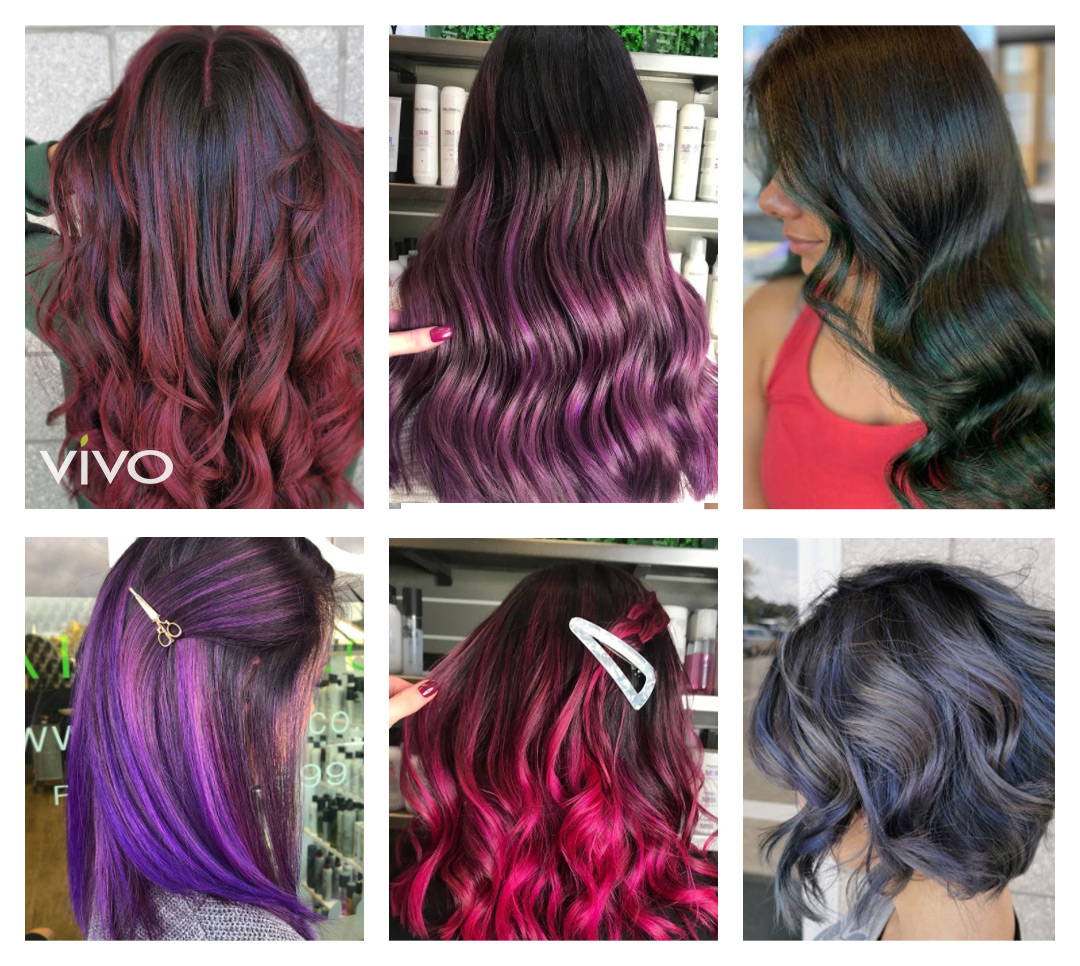 When can I have my appointment?
When it comes to creative colour, don't be shy - there are lots of fun ways to play around with it!
Book a free consultation with one of our Creative Colour Specialist at your local Vivo - call us on 0800 400 300!
Although opening hours vary slightly per salon, every VIVO salon is open Tuesday through Saturday. Late night and weekend appointments are available.
Find your closest Vivo here
See more creative looks by Vivo Stylists on our Instagram!
Let's Book You in for a Free Consultation