We are excited to let you know Vivo Redwoods in Rotorua now provide customised cosmetic medicine solutions!
Dr Babak Hedayati MBBS FANZCA Dip Cos Med Member NZSCM, uses the highest quality products and makes your care and safety top priority.
Wrinkle relaxers, commonly known as Botox or tox, are most often used on the brow, frown lines, forehead and around the eyes to soften facial wrinkles. The result is a rejuvenated, youthful appearance. Botox®Cosmetics and Xeomin® treatments are among the most common, non-surgical skin rejuvenation treatments worldwide. These treatments can be used in other facial areas or for treating migraines and jaw clenching.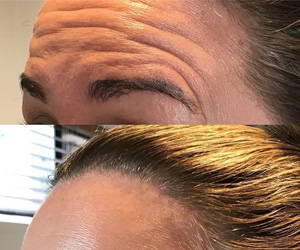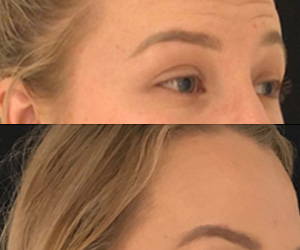 How Wrinkle Relaxers Work
Botox®Cosmetics and Xeomin® treatments relax facial muscles, preventing the excessive movement that results in wrinkling of the skin. Treatments can be started at any age. wrinkle relaxers are an effective way to minimise fine lines and wrinkles.
What to expect
Treatment is quick and simple. Botox®Cosmetics or Xeomin® is injected into the skin at the desired locations and the procedure is usually completed within 15 minutes, with results gradually appearing over the next few days, but occasionally taking up to 2 weeks. Results typically last for 3 to 4 months.
True Lift supports 4 key structural ligaments in your face. These ligaments run from bone to skin and support the compartments of your face. Over time, these ligaments tend to sag, which causes you to look tired and heavy. Dermal fillers are used in the True Lift service, giving a rejuvenated appearance.
How does True Lift work?
Restylane Lyft is placed under the 4 ligaments to help support and lift them, giving a natural-looking and refreshed appearance. True Lift re-tightens these ligaments. In some, it can also have a slimming effect on the face.
Who is True Lift for?
Anyone who feels their face, especially the lower half looks heavy, sagging and tired and is looking for a rejuvenated appearance.
What happens at my appointment?
We take a full medical history at your initial consultation, to make sure the treatment is right for you. Before and after pictures are taken to reflect on results. The treatment itself takes around 20 minutes.
Restore skin's youthful structure volume and smooth away wrinkles with dermal fillers. Dermal filler treatments can be used to lift cheeks, firm jawlines, smooth parentheses lines, provide long-term hydration or plump the lips (and more!). The results are subtle and long-lasting, leaving you looking refreshed and rejuvenated.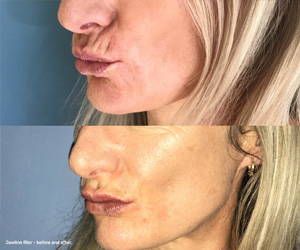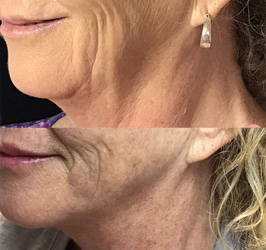 About Dermal Fillers
By lifting and smoothing targeted folds and wrinkles by adding subtle shape and volume, dermal fillers can make a difference to a person's appearance, giving them a fresher look. Dermal fillers can also be used to increase fullness in the lips and overall skin hydration.
How Dermal Fillers Work
Dermal filler is an injectable gel made from hyaluronic acid, a naturally occurring substance (sugar molecule) in your skin. This gel injected under the skin, attracting water, providing volume, structure and increasing smoothness.
What to expect
Dermal filler gel is injected into your skin. Filler appointments usually take about an hour including the medical consultation. Dermal filler results can last from 6 – 24 months.
---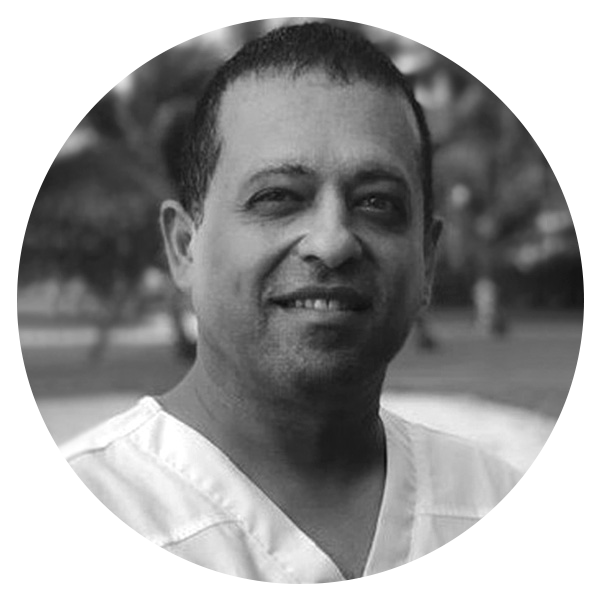 "I'm a UK raised and trained Doctor living in NZ since 2007. I'm a senior Physician (background in Anaesthesia/ Intensive Care/ Medical Education) with over 20 years experience and am a member of the New Zealand Society of Cosmetic Medicine, having gained my Diploma in Cosmetic Medicine. The NZSCM Diploma is the only specialist qualification leading to independent practice in Cosmetic Medicine in New Zealand, meaning I've reached the highest levels of competence and you can be confident that you are in safe and knowledgeable hands. I believe looking and feeling good has a positive impact on self-confidence.
My philosophy of beauty is natural, healthy-looking and never fake. I'm committed to high-quality, safe and affordable cosmetic medicine and I think of my relationship with my patients as a partnership, where we go on your cosmetic medicine journey together."
Dr Babak Hedayati
MBBS FANZCA Dip Cos Med Member NZSCM
REGISTERED DOCTOR AND ANAESTHETIST
---
Request Your Consultation Today
---
Botox® is a prescription medicine for the treatment of frown lines , horizontal forehead lines and crow's feet round the eyes. Botox® has risks and benefits. Ask your doctor if Botox is right for you. If you have side effects, see your doctor. You will need to pay for Botox® and clinic fees will apply. For details on precautions & side effects consult your healthcare professional or the Consumer Medicine Information (CMI) at www.medsafe.govt.nz. Botox® treatment lasts about 4 months and further courses of treatment may be necessary. Should only be administered by trained medical professionals. (contains botulinum toxin A 50,100 & 200 units) Allergan (NZ) Limited, Auckland.
Xeomin ® is a Prescription Medicine containing 50, 100 units of incobotulinum Type A, purified Botulinum toxin type A complex for injection. It is used for the treatment of frown lines on the forehead, lateral periorbital lines and horizontal forehead lines in adults. It should be administered only by trained medical professionals. Talk to your specialist about the benefits/risks of this procedure in appearance medicine. Xeomin treatment lasts about four months and further courses of treatment may be necessary. Cautions: people receiving blood thinning medicines, care at the proposed injection sites, pregnancy and lactation. Possible side effects: headache, pain, swelling or infection at injection site, local muscle weakness including drooping eye lids, lack of feeling & nausea. Treatment last for up to 4 months. You will need to pay for this medicine. Discuss with your specialist if Xeomin is right for you. For more information or for a copy of CMI please contact the NZ distributor: NZMS Ltd: 2a Fisher Crescent, Mt Wellington, Auckland, Ph 09 259 4062.
Restylane ® is a gel containing hyaluronic acid and lidocaine that is injected by a healthcare professional into or below the skin to smooth facial wrinkles and enhance lips by restoring volume and fullness. Restylane is a Class III medical device and has risks and benefits. Restylane® treatment may result in some redness, swelling, pain or tenderness, itching and/or bruising which may last a few days. Inflammatory reactions can begin up to two to four weeks after treatment in rare cases. See your healthcare professional if any side effects concern you. Exposure to excessive sunlight or extreme cold should be avoided until redness or swelling has resolved. Restylane ® should not be used in an area where there is a non-resorbable implant or in irritated or infected skin, Restylane ® should not be used in people taking blood thinning medicines or who have an allergy to hyaluronic acid, lidocaine or other local anaesthetics. Caution if you take medicines that prolong bleeding time. Treatment lasts 12-24 months. Restylane has not been tested in pregnant or breast-feeding women. ALWAYS FOLLOW THE INSTRUCTIONS YOU ARE GIVEN. Galderma, Auckland. Distributed by Healthcare Logistics, Auckland.